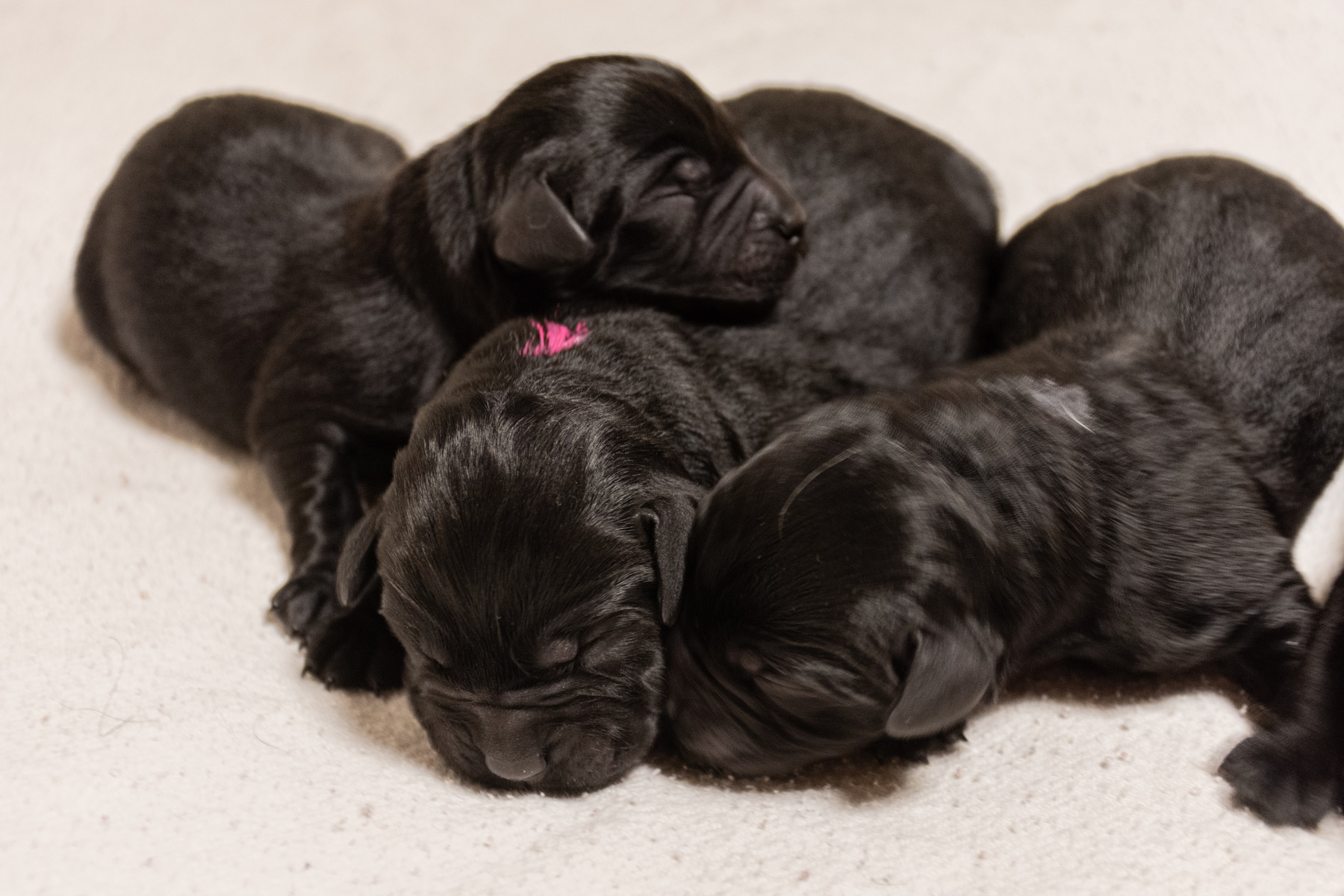 In einer komplikationslosen Geburt hat unsere CH (VDH/LCD) Present Of The Sky Fairy Mary *Lady* souverän und völlig instinktsicher unseren M-Wurf zur Welt gebracht.
Wir freuen uns sehr über 3 Rüden und 3 Hündinnen nach Loretta's Don Boy *Don Boy*.
*Lady* und den Welpen geht es gut und sie beweist sich erneut als eine sehr fürsorgliche Mutter. Nun freuen wir uns auf die kommende Zeit mit der Bande.