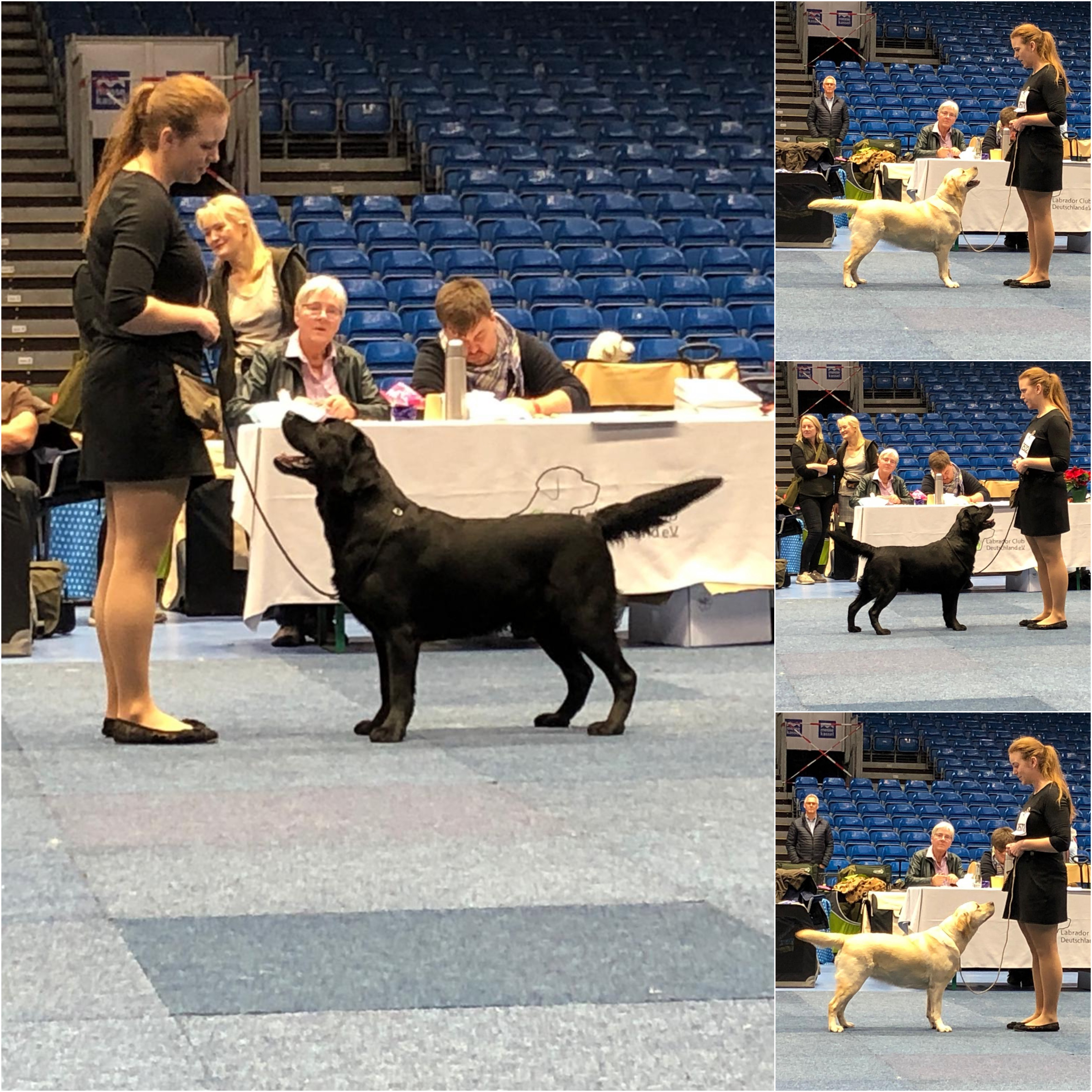 Auch in diesem Jahr beenden wir – fast schon traditionsgemäß – unsere Showsaison in Kassel.
Wir sind nur am 08.12.2019 für die internationale Show angereist und haben die nationale Show am Tag zuvor nicht besucht.
Unter Richterin Gisela Werner (GER) haben wir zwei Hunde präsentiert.
Jgd. CH Present Of The Sky I'm The Boss *Boss* erhielt in der Zwischenklasse Rüden eine vorzügliche Beurteilung und den 3. Platz.
Seine Schwester Jdg. CH Present Of The Sky Incredible Mary *Mary* wurde von der Richterin in der Zwischenklasse Hündinnen mit vorzüglich und dem 4. Platz bewertet.
Vielen Dank an die Richterin und die Sonderleitung.
Damit beenden wir für uns eine sensationelle Showsaison 2019.
Nach der Show haben wir noch 3 Hunde zur Augenuntersuchung vorgestellt. Loretta's Don Boy at Present Of The Sky *Don Boy*, CH Present Of The Sky Fairy Mary *Lady* und Jdg. Ch Present Of The Sky Incredible Mary *Mary* haben den "TÜV" für die nächsten 2 Jahre erhalten und wurden in allen getesteten Bereichen mit "FREI" eingestuft.