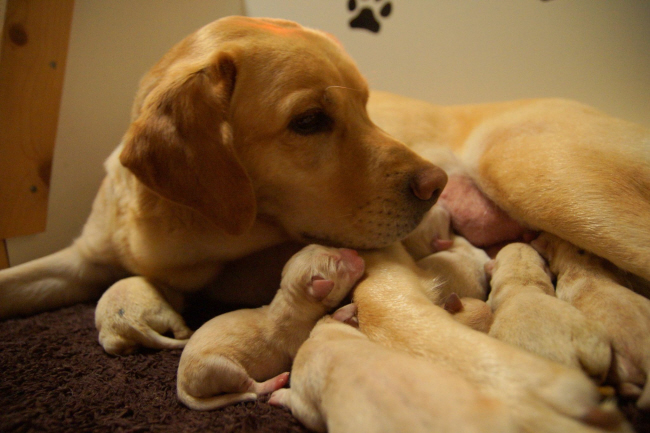 In einer Bilderbuchgeburt hat unsere Present Of The Sky Belladonna *Anny-Sue* 10 Welpen nach Multi CH Leonardo Of Angel´s Head *Leonardo* zur Welt gebracht.
Ein Rüde hat es leider nicht geschafft. Gute Reise, Kleiner!
Wir freuen uns über 4 Rüden und 5 Hündinnen.
Mama und Welpen sind wohlauf und *Anny-Sue* zeigt sich bereits jetzt als eine sehr instinktsichere Mutter.
Hier geht es zum Album *klick*