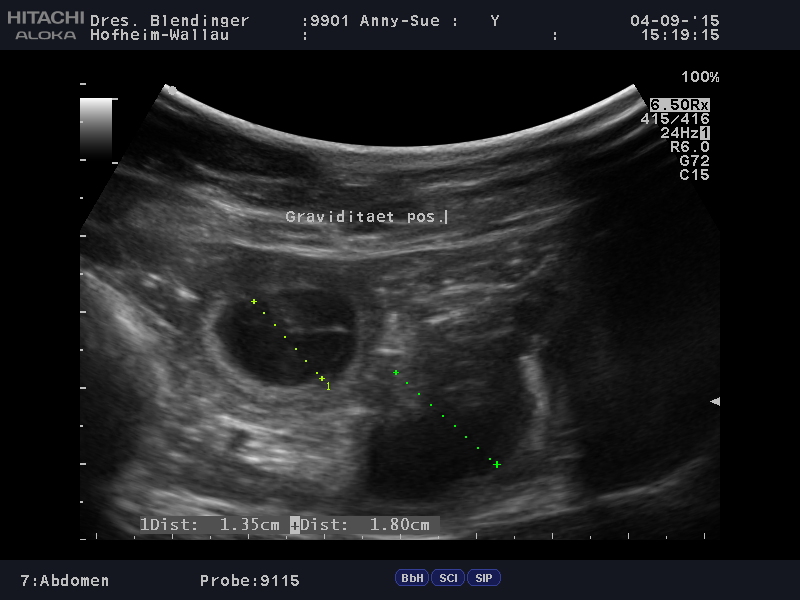 Heute machten wir uns mit Present Of The Sky Belladonna *Anny-Sue* auf den Weg nach Hofheim-Wallau zu Dr. Blendinger zum Ultraschall.
Wir freuen uns sehr, dass sich unsere Wurfkiste um den 12.10.2015  füllen wird.
Nun genießen wir die restliche Zeit und freuen uns auf unseren F-Wurf.
Mehr zu dem geplanten Wurf gibt es unter Wurfplanung zu lesen.
Sollten Sie Interesse an einem Welpen aus unserer Zucht haben, setzen Sie sich bitte frühzeitig mit uns in Verbindung.