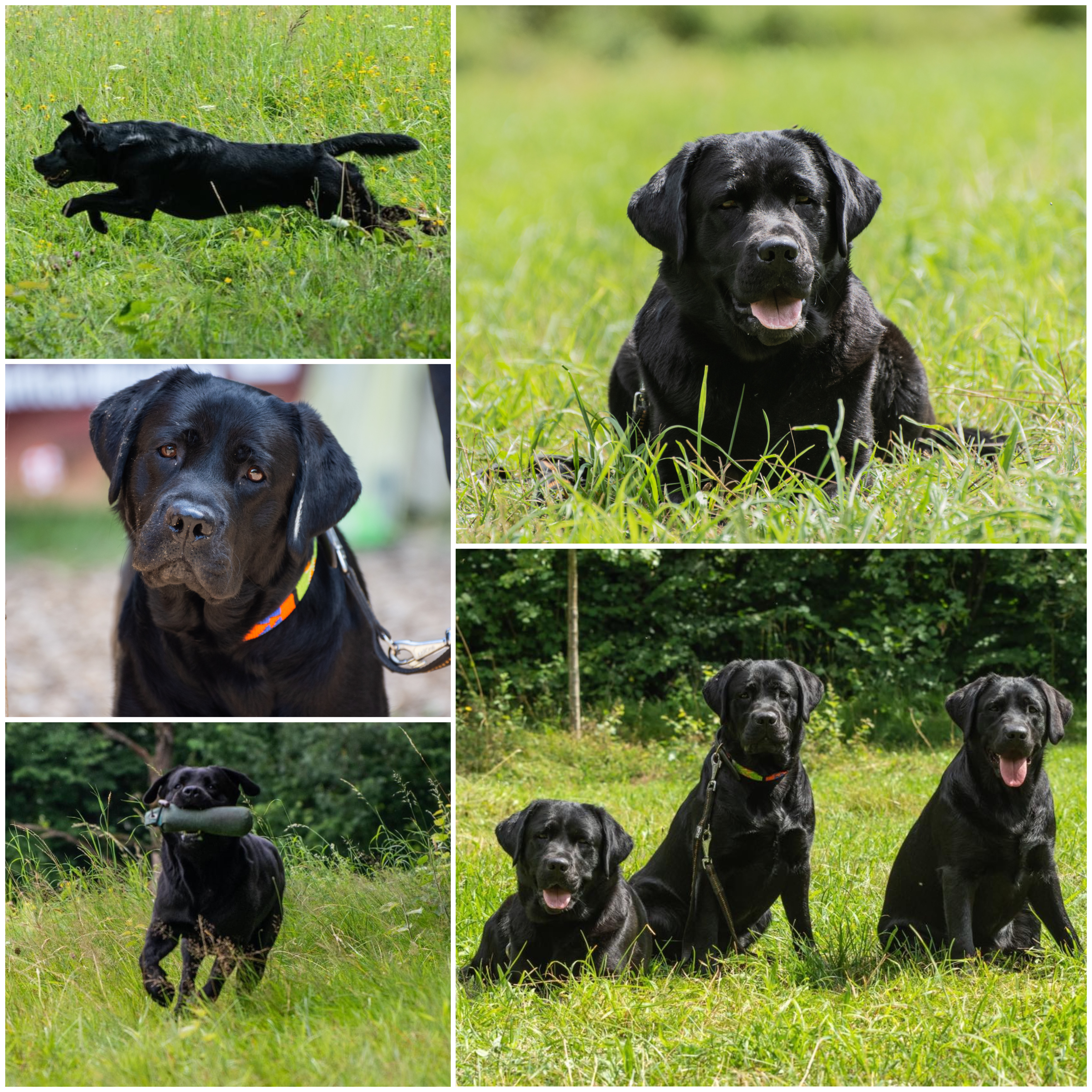 Am Wochenende fand der Wesenstest für unseren J-Wurf und K-Wurf statt.
Wir haben zwei schöne Tage verbracht und freuen uns sehr, dass alle Teams den Wesenstest erfolgreich absolvieren konnten.
Wir gratulieren ganz herzlich:
J-Wurf (CH Present Of The Sky Belladonna & Loretta's Don Boy)
Joyful Sue
Jolly Jax
Journey To My Heart
John Boy
Just a Dream
und
K-Wurf (CH Present Of The Sky Fairy Mary & Loretta's Don Boy)
King Don Boy
Kind Lady
Key To My Heart.
Es war toll, Euch alle – nach so langer Zeit- endlich einmal wieder zu sehen. Alle Hunde haben sich zu schönen Rassevertretern entwickelt und wir konnten labradortypische Anlagen und schöne Mensch-Hund-Beziehungen sehen.
Vielen Dank an unsere Welpenkäufer, dass ihr zum Wesenstest gekommen seid und die teils sehr lange Anfahrt auf Euch genommen hat. Ein großes Dankeschön auch an den Richter Mario Nauke, der die Teams durch den Tag begleitet hat und jedem Team noch den ein oder anderen Tipp mit auf den Weg geben konnte.