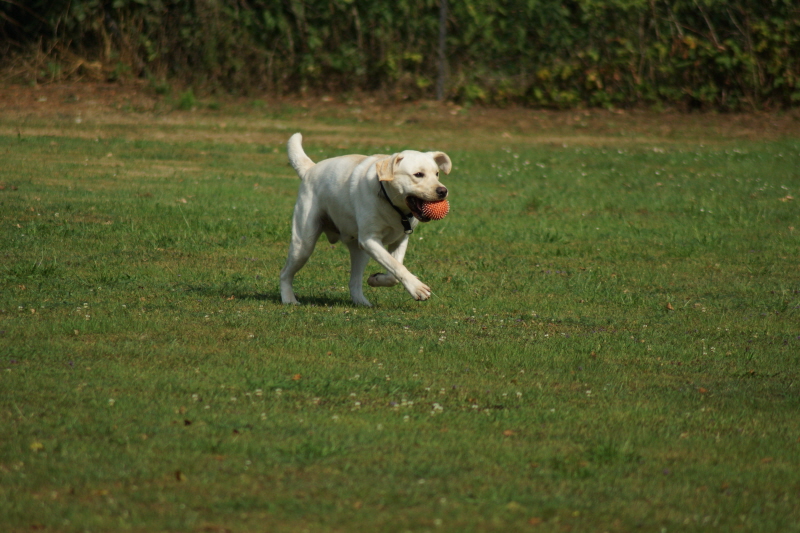 Heute machte ich mich um 07:00 Uhr auf den Weg nach Heroldsberg, um Present Of The Sky Don Parker *Parker* und seine Besitzerin zum Wesenstest zu begleiten.
Gerichtet wurde der Test von Simone Metz.
*Parker* startete als einziger Rüde gleich als erster Hund.  Freundlich, aufgeschlossen und unerschrocken meisterte er sämtliche Situationen problemlos und konnte somit den Wesenstest bestehen.
*Parker* hat ein sehr schönes Temperament und man konnte seinen schönen Beute- und Bringtrieb sehen.
Wir sind sehr stolz auf *Parki* und Gabi. Ihr Zwei seid zu einem tollen Team geworden und macht das einfach spitze!
Auch sein Exterieur konnte mich auf ganzer Linie überzeugen. Er ist zu einem wunderschönen Rüden herangewachsen und weiß genau, wie er Leute um die Pfoten wickeln kann.
Es war schön, Euch wieder einmal getroffen zu haben! Macht weiter so.