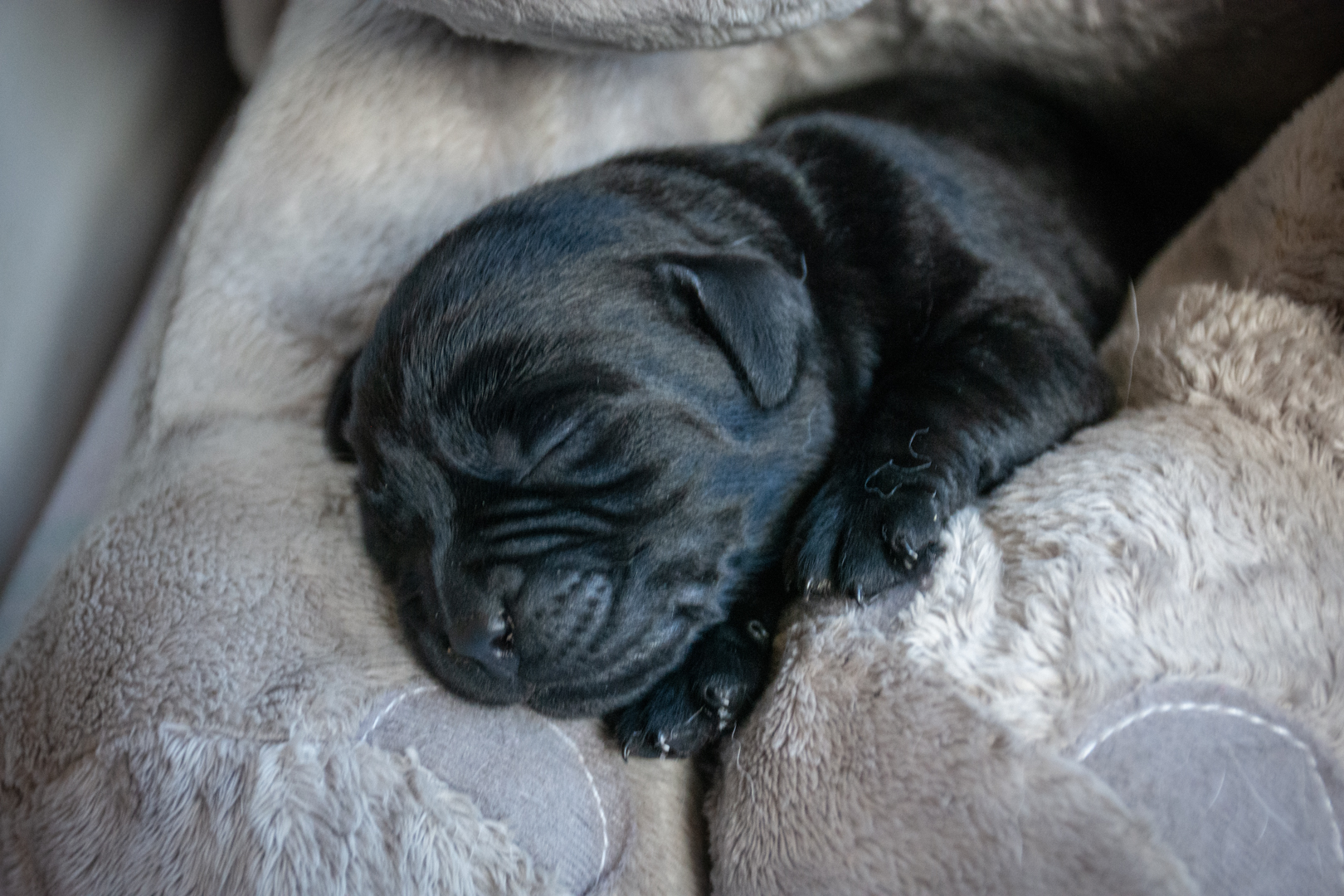 Obwohl im Moment alles drunter und drüber geht, möchten wir trotzdem ein Update zu unserem K-Wurf geben.
Inzwischen ist unser Trio 1 Woche alt, die Geburtsgewichte sind längst verdoppelt und die 1 kg-Marke wurde auch teilweise geknackt. Die Milchbar hat rund um die Uhr geöffnet und ganz nach dem Motto "all you can eat" hat CH Present Of The Sky Fairy Mary *Lady* genügend Milch für alle.
Leider ist letzte Woche ein Rüde gestorben. Er hatte an diesem Tag nicht gut zugenommen und ist in der Nacht friedlich eingeschlafen. Auch das ist Zucht. Für uns nicht immer nachvollziehbar und verständlich aber die Natur hat ihre eigenen Regeln. Aufgrund dessen haben wir zur Sicherheit unser Trio zwei Mal tierärztlich untersuchen lassen. Alle 3 sind munter, robben schon fleißig durch die Wurfkiste und sind meistens an der Milchbar zu finden.

Wir haben auch ein Album erstellt, dieses gibt es hier zu sehen: *klick*