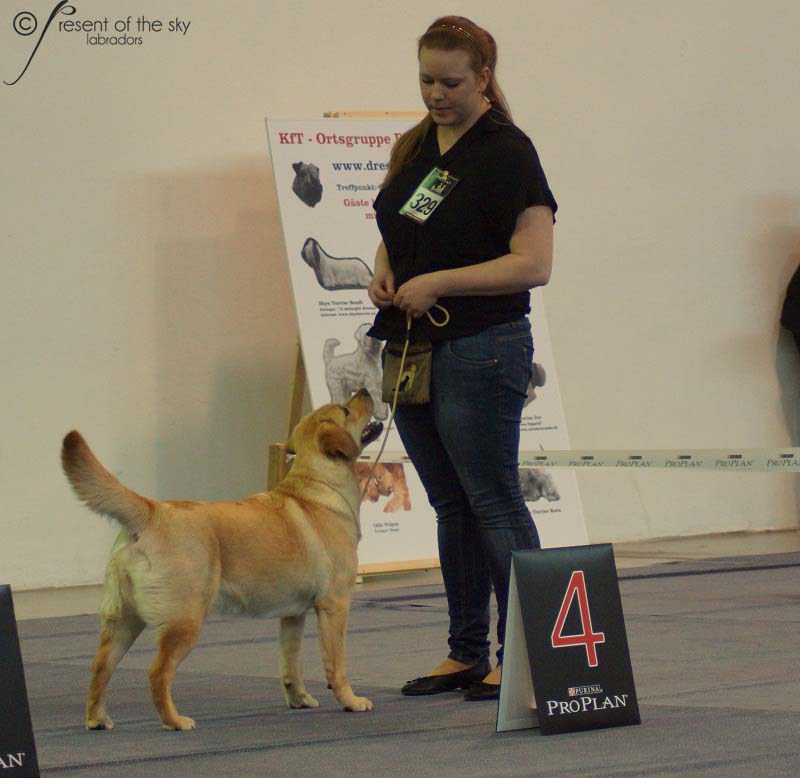 Wir besuchten wir die CACIB in Dresden.
Die Labradore wurden an diesem Tag von Lene Johansen aus Dänemark gerichtet.
Present Of The Sky Anton *Anton* startete in einer starken Offenen Klasse und bekam eine sehr gute Beurteilung. Leider ist *Anton* momentan total abgehaart.
Present Of The Sky Belladonna *Anny-Sue* startete erstmals in der Jugendklasse und bekam den 4. Platz.
Die Ausstellung war schon um 14:00 Uhr zu Ende, sodass wir gemütlich die Heimreise antreten konnten.
Wir haben viele Freunde und Bekannte in Dresden getroffen und hatten einen tollen Tag!
Vielen Dank an die Sonderleitung und Helfer für diese gut organisierte Show.