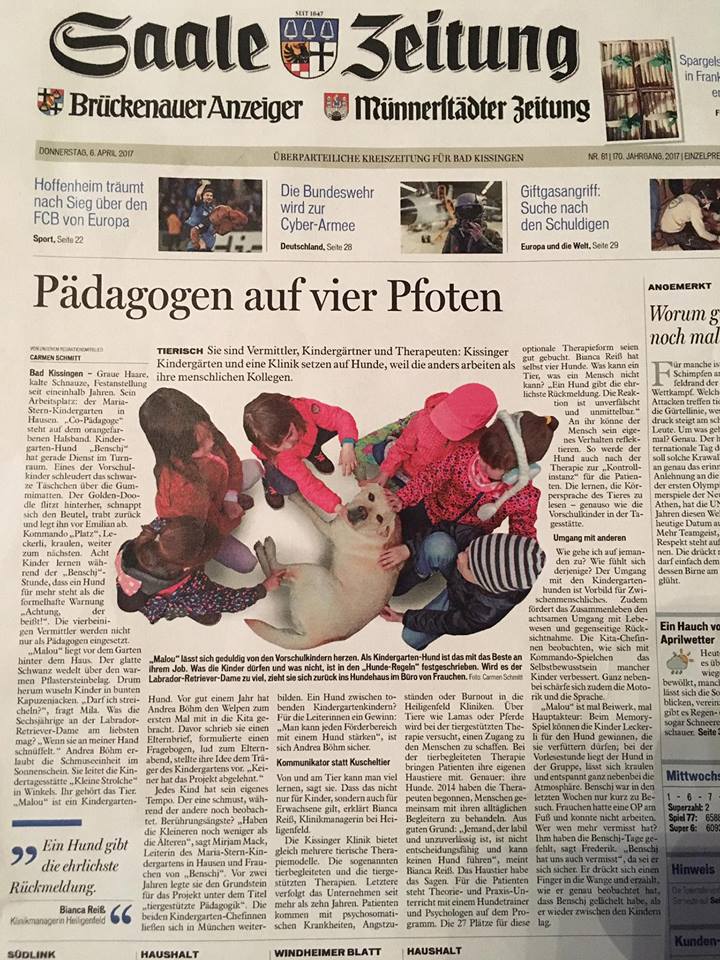 Wir haben einen tolle Artikel von Present Of The Sky Fee *Malou* (Present Of The Sky Belladonna x Multi CH Leonardo Of Angel´s Head) erhalten.
*Malou* arbeitet mit ihrer Besitzerin Andrea Böhm im Kindergarten und begleitet sie täglich dorthin. Vor einiger Zeit haben *Malou* und ihre Besitzerin die entsprechende Prüfung mit einer tollen Beurteilung absolviert und *Malou* ist seitdem offiziell Co-Pädagogin.
Wir sind sehr stolz auf Andrea und ihre *Malou*. Die Beiden sind ein tolles Team!