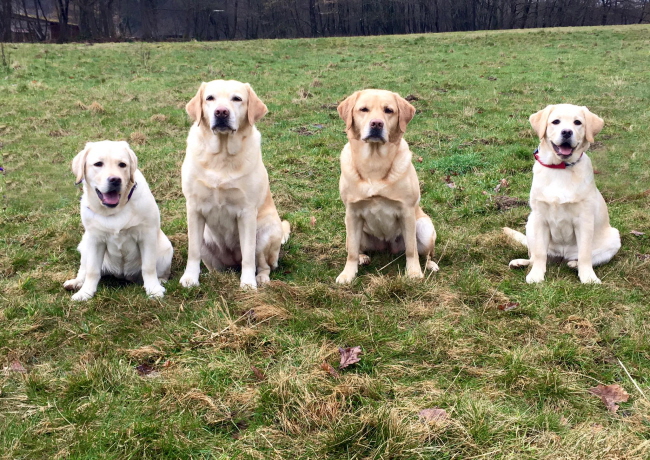 Heute kam uns Present Of The Sky Fee *Malou* besuchen.
Wir haben ein schönes Training mit *Malou*, Schwester *Lady*, Mama *Anny-Sue* und Oma *Mabel* absolviert.
*Malou* hat ein sehr angenehmes Wesen und ist beim Training stets ansprechbar und lernbereit.
Andrea macht ihre Sache mit *Malou* sehr schön und wir sind sehr stolz auf die Beiden.
*Malou* ist Andrea´s erster Hund und die Beiden sind schon zu einem tollen Team geworden.