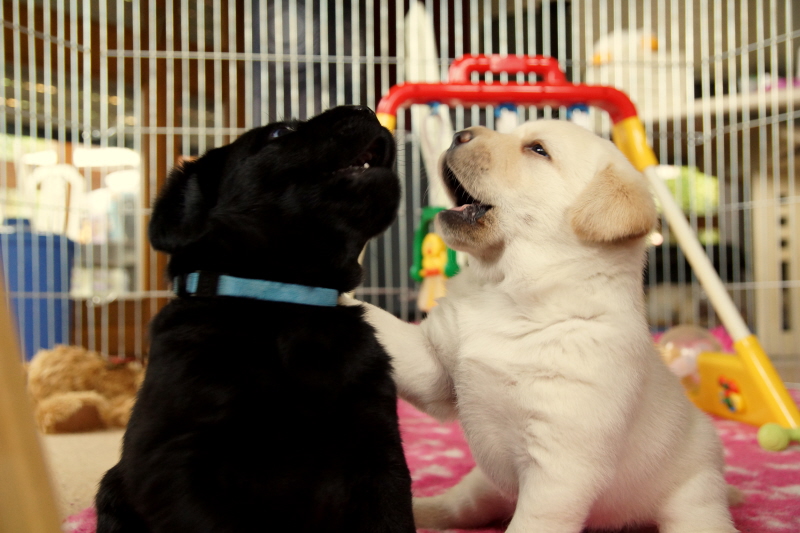 Die Welpen sind nun fast 4 Wochen alt und entwickeln sich allesamt sehr schön.
Es gab bereits die erste Mahlzeit von uns. Diese wurde – wie soll es bei Labbis auch anders sein – gut angenommen und im Nu verschlingt.
Inzwischen haben die ersten Welpen auch bereits die 3-kg Marke geknackt.
Bald dürfen die fantastischen Vier das Welpenzimmer erkunden. Dort erwartet sie allerei toller Sachen. Auch die zweite Entwurmung steht an.
Außerdem hatten wir heute Besuch von Present Of The Sky Amber *Ida* und ihrer Familie. Es hat uns sehr gefreut, dass es mal wieder geklappt hat, liebe Famlie Elbert!