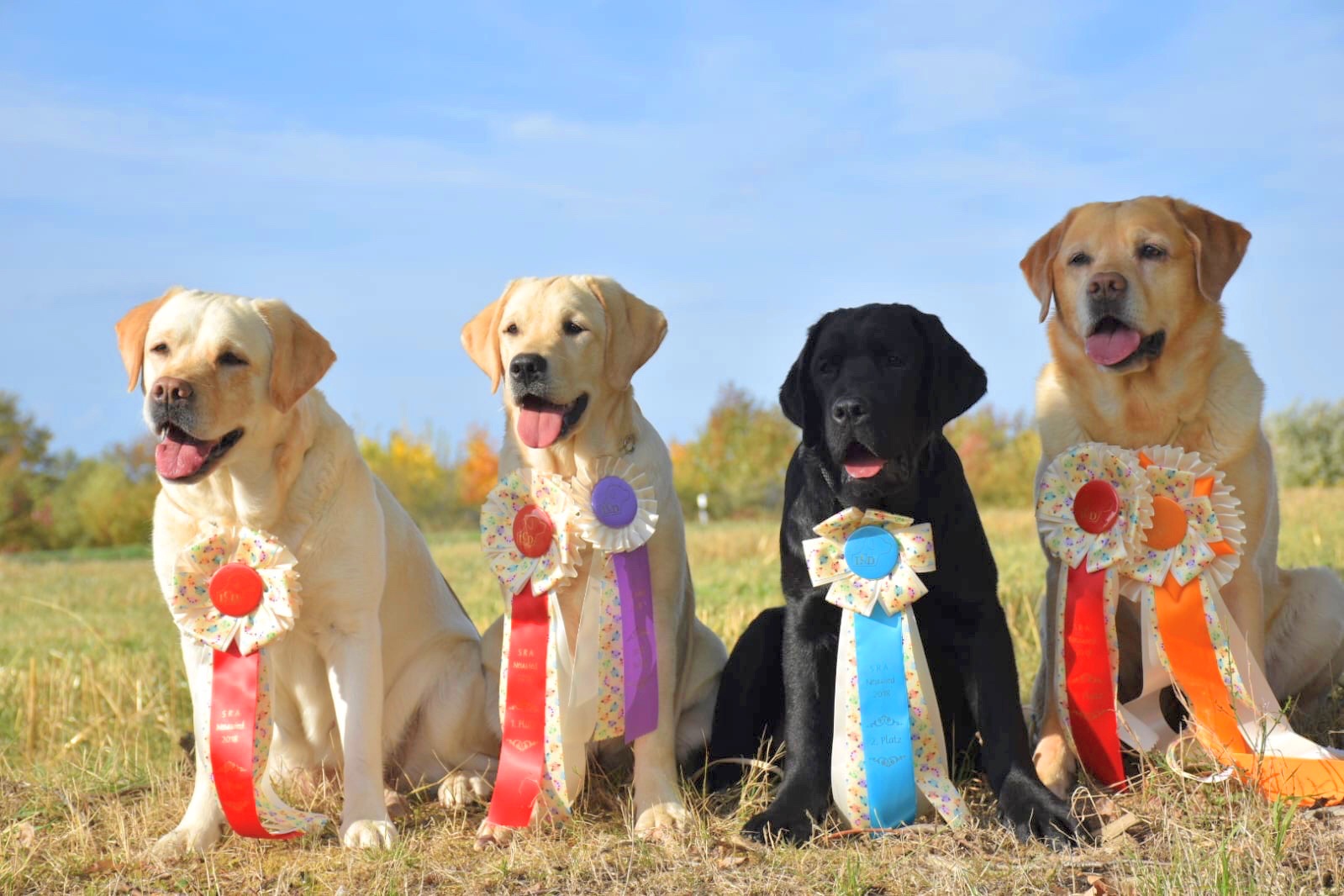 Voll bepackt ging es gestern auf die LCD Show nach Neuwied-Linkenbach. Als Richterin war Frau Galina Motor aus Russland eingeladen.
Mit 3 Generationen sind wir angereist und haben sie in den verschiedenen Klassen ausgestellt. Das war schon wirklich sportlich.

Present Of The Sky I'm The Boss *Boss* machte wieder den Anfang und startete mit seinen 5 Monaten erneut in der Babyklasse. *Boss* hat sich wieder super präsentiert und erhielt einen vielversprechenden Bericht und den 2. Platz.
Auch seine Schwester Present Of The Sky Incredible Mary *Mary* startete wieder in der Babyklasse. Sie hatte viel Spaß im Ring und überzeugte die Richterin. *Mary* gewinnt ihre Klasse und wird am Ende noch "BEST BABY". Somit haben die Geschwister die Ergebnisse von der Show in Beckum getauscht.

Anschließend ging es für CH Present Of The Sky Belladonna *Anny-Sue* in den Ring. Wir haben sie wie gewohnt in der Gebrauchshundeklasse ausgestellt. Eigentlich war geplant, *Anny-Sue* bis zur Veteranenklasse zukünftig nur noch auf Internationalen bzw. Nationalen Ausstellungen vorzuführen. Trotzdem hatten wir sie nun noch ein letztes Mal auf einer SRA dabei und sind darüber sehr froh. *Anny-Sue* gewinnt die Gebrauchshundeklasse mit "vorzüglich" und setzt sich am Ende noch gegen den Gewinnerrüden aus der Gebrauchshundeklasse durch und wird "BEST WORKING".
Zu guter Letzt ging es noch für Present Of The Sky Fairy Mary *Lady* in der Offenen Klasse an den Start. In einer qualitativ starken Offenen Klasse setzt sich *Lady* gegen die anderen Hunde durch und wird mit einem vorzüglichen Bericht auf den 1. Platz gesetzt.
Kaum in Worte zu fassen, wie stolz wir über die Resultate sind und vor allem überglücklich und dankbar über die tolle Leistung unserer Hunde. Wir haben 3 Generationen in den verschiedenen Klassen vorgestellt und allesamt konnten sie ihre Klassen gewinnen. <3
Vielen Dank an die Sonderleitung, das Ringteam und an die Richterin für eine schöne Show in angenehmer Atmosphäre. Meinen herzlichen Dank auch an Gaby, die mich mit ihrem Watson begleitet hat, selbst ihren Watson sehr schön präsentiert und mich vor Ort tatkräftig unterstützt hat.
2 Frauen, 5 Hunde und das Auto voll bepackt mit Zelt, Kennel usw. Ja… ein bisschen verrückt muss man schon sein…