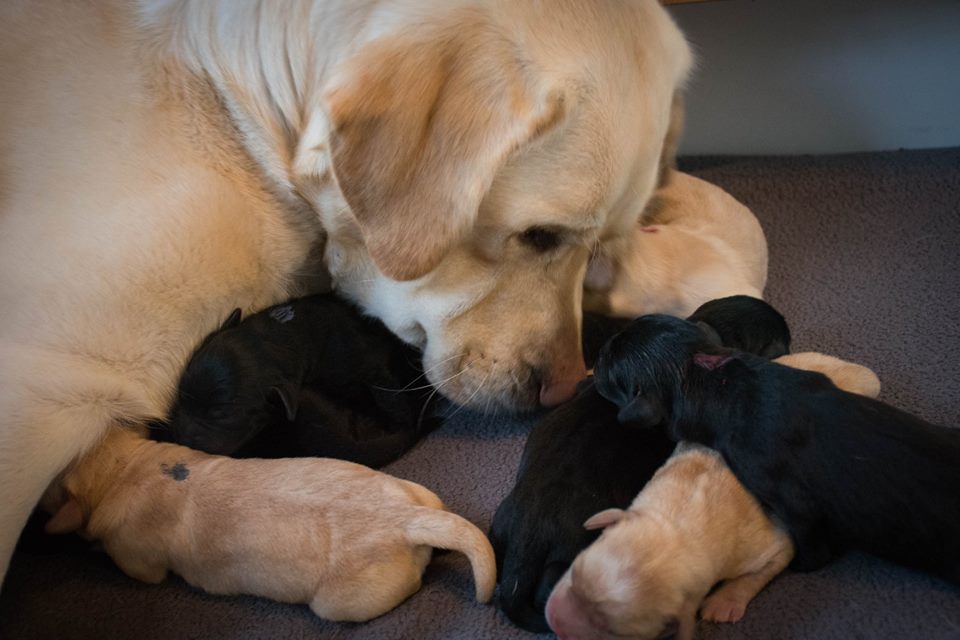 Gestern Abend/Nacht hat unsere Present Of The Sky Fairy Mary *Lady* unseren I-Wurf nach WJW'17 His Majesty Bella Mare *Dodo* zur Welt gebracht.
In einer komplikationslosen Geburt schenkte uns *Lady* 4 schwarze Rüden, 1 schwarze Hündin und 3 gelbe Hündinnen. *Lady* und den Welpen geht es gut. Sie zeigt sich bereits jetzt als eine fürsorgliche und instinktsichere Mutter. Wir sind sehr stolz, wie gut *Lady* die Geburt gemeistert hat und sich um die Welpen kümmert.
Wir freuen uns sehr auf die kommenden Wochen mit unseren I-chen!
Das Album gibt es hier *klick*