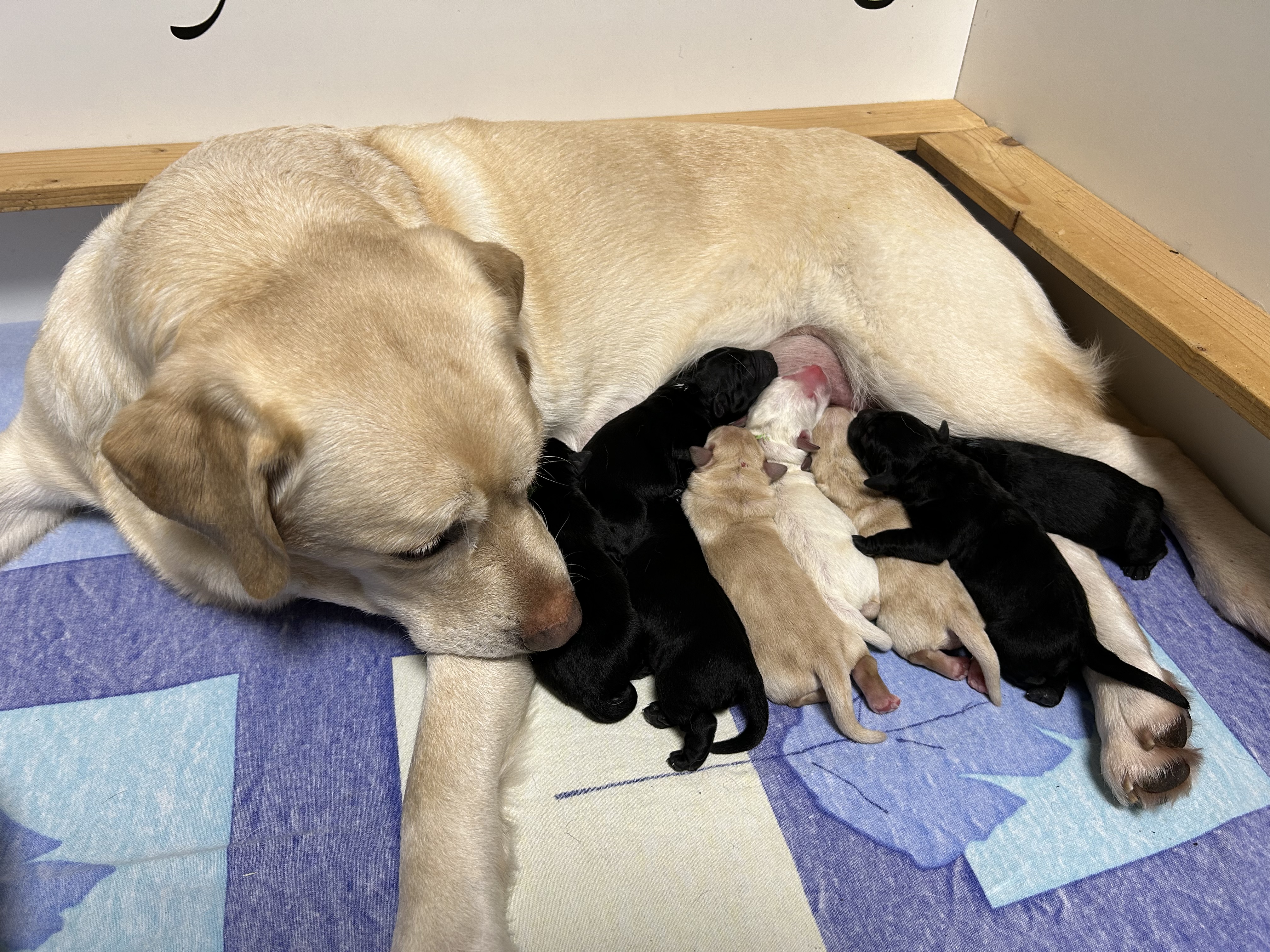 Wir freuen uns sehr,  unsere N-chen (CS'19, JCH VDH/LCD/DRC Present Of The Sky Incredible Mary *Mary* & CH Bloomwood Get Ready To Rumble *Buffer*) begrüßen zu dürfen.
In nicht einmal 3 Stunden hat unsere *Mary* völlig instinktsicher 8 Welpen zur Welt gebracht. *Mary* und den Welpen geht es gut.
Die kommende Zeit wird sicher wieder aufregend und wir freuen uns sehr über 3 gelbe Hündinnen, 3 schwarze Hündinnen und 2 schwarze Rüden.