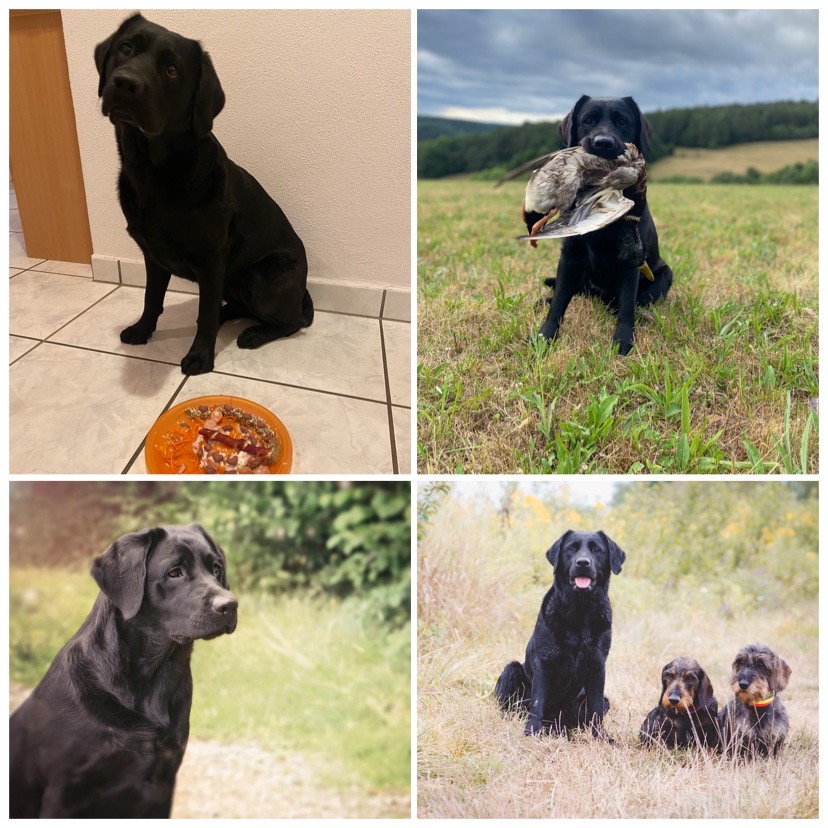 Wir kommen aus dem Feiern gar nicht mehr raus…
Heute feiert unsere Present Of The Sky La Belle *La Belle* ihren 2. Geburtstag. Wir sind sehr froh, dass sie bei uns ist. Sie ist eine quirrlige, lustige Hündin, die mit viel Power und "will to please" ausgestattet ist. So viel Power sie draußen zeigt, so verschmust und anhänglich zeigt sie sich im Haus.
Sie ist die 4. Generation "Present Of The Sky Labradors" und in ihrer Ahnentafel finden sich für uns sehr wichtige Hunde. Umso glücklicher sind wir, dass sie ihre Zuchtzulassung im LCD e. V. ohne Auflagen erhalten hat.
Wir wünschen *La Belle* und all' ihren Geschwistern aus dem L-Wurf nur das beste zum Geburtstag, stets einen vollen Futternapf, Gesundheit und weiterhin viel Spaß in ihren Familien. Viele Grüße gehen raus an die Besitzer.