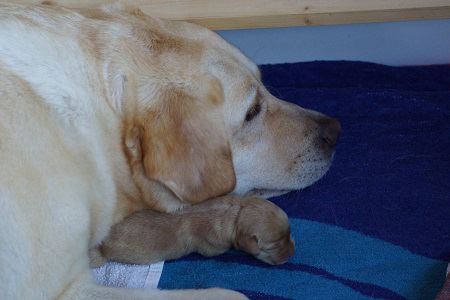 *Mabel* brachte heute Present Of The Sky Belladonna zur Welt.
*Mabel* und ihrem Töchterchen geht es gut und *Mabel* beweist sich schon jetzt als eine sehr gute, instinktsichere Mama.
Wir freuen uns nun auf die gemeinsame Zeit mit Belladonna und möchten nochmal allen "DANKE" sagen, die uns die Daumen gehalten haben und mit uns mitgefiebert haben.