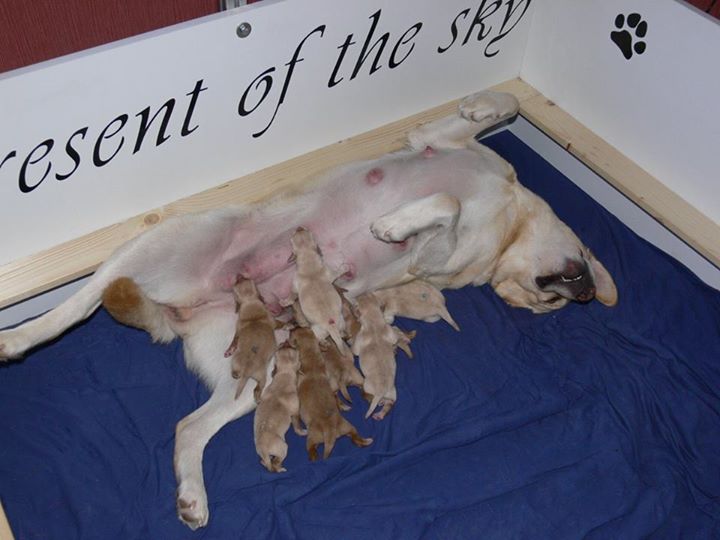 Heute Nacht wurde die erste Generation "Present of the sky" geboren.
*Mabel* schenkte uns in einer Bilderbuchgeburt 9 Welpen.
Innerhalb von nur 4 Stunden erblickten 5 Rüden und 4 Hündinnen nach MULTI CH Aston de L´Etang Balancet das Licht der Welt.
Wir sind sehr stolz auf unsere *Mabel*, die sich schon jetzt als eine tolle Mutter beweist und freuen uns auf eine spannende Zeit mit den Zwergen.
Mehr zu unserem A-Wurf gibt es demnächst unter Welpen zu lesen.