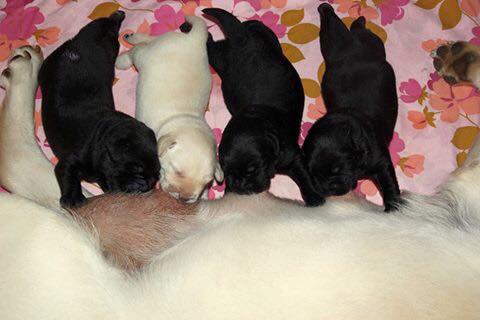 Unser E-Wurf nach Present Of The Sky Amazing Donna und Multi CH Raglan Jack Frost feiert heute seinen 1. Geburtstag!
Kaum zu glauben, wo ist nur die Zeit hin?
Wir wünschen Willi, Nala, Luna und Kiara alles, alles Liebe & Gute. Lasst Euch die Näpfe heute besonders füllen.
Nun steht als wichtiger Punkt die Röntgenuntersuchung an. Hierfür drücken wir alle Daumen und Pfoten für positive Ergebnisse!