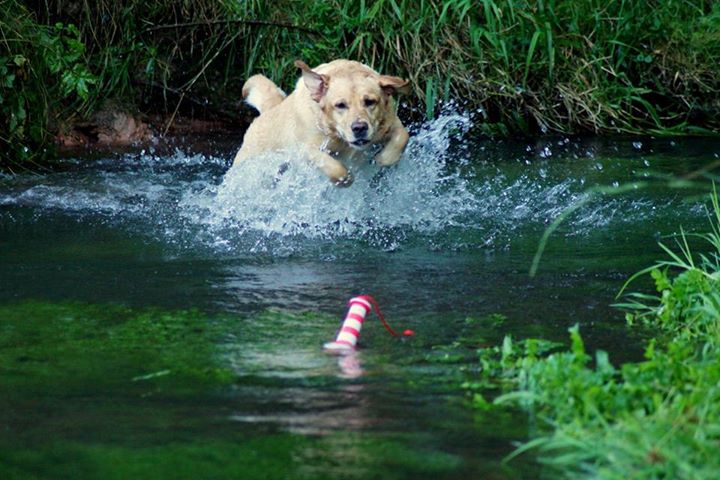 Und wieder mussten wir uns von zwei Welpen trennen.
Present Of The Sky Diva *Emma* ist heute zu ihrer Familie in die Nähe von Karlsruhe gezogen. Uns haben bereits die ersten Bilder erreicht. Vielen Dank dafür!
Auch Present Of The Sky Diamond Star *Prinz* ist gut im neuen Heim in der Nähe von Stuttgart angekommen und wird seiner Familie viel Freude bereiten. Er wird eine tolle Aufgabe bekommen – wir werden berichten.
Wir wünschen *Emma* & *Prinz* alles Gute und freuen uns schon auf viele Bilder und Berichte.
Trotz alledem haben wir natürlich eins nicht vergessen – den Geburtstag unserer Present Of The Sky Belladonna *Anny-Sue*.
Zwei Jahre ist sie heute geworden!
*Anny-Sue* bereitet uns jeden Tag mit ihrer aufgeweckten Art viel Freude und bringt uns oft zum schmunzeln. Wir freuen uns auf die noch vielen kommenden Jahre, die sicherlich nicht langweilig werden. Voller Power stellt sie sich neuen Aufgaben und wir werden weiterhin fleißig mit ihr im Dummy und jagdlichem Bereich arbeiten.