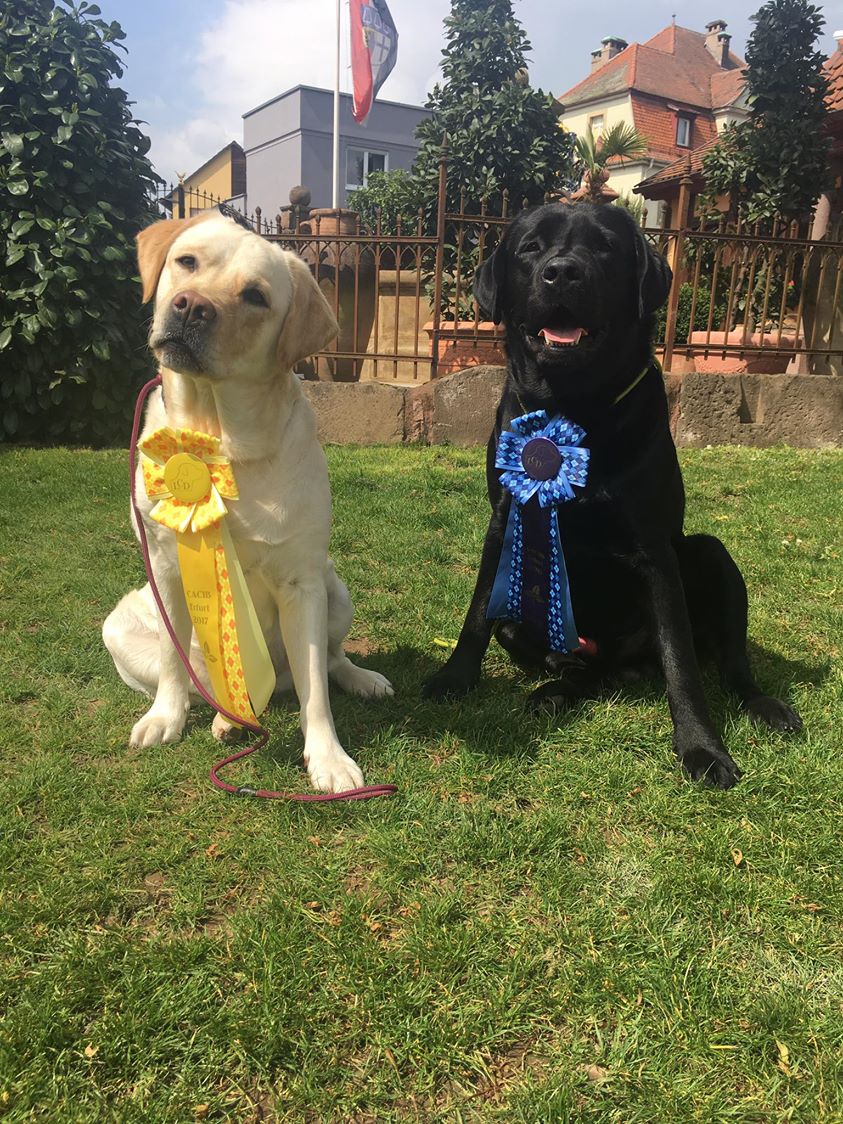 Heute besuchten wir mit Present Of The Sky Extra Edition Of Jack *Willi* und Present Of The Sky Fairy Mary *Lady* die Internationale Rassehundeausstellung in Erfurt. Richter war Sven Slettedal aus Norwegen.
Beide Hunde wurden in der Zwischenklasse ausgestellt. *Willi* zeigte sich schön und wurde mit "Vorzüglich" und dem 2. Platz inkl. Res. Anw. Dt. CH VDH belohnt.
*Lady* wurde in einer schönen Klasse mit "Vorzüglich" und dem 3. Platz bewertet.
Vielen Dank an den Richter sowie das Organisationsteam für den reibungslosen Ablauf! Es war eine schöne Show und wir konnten einige Freunde und Bekannte wieder treffen.