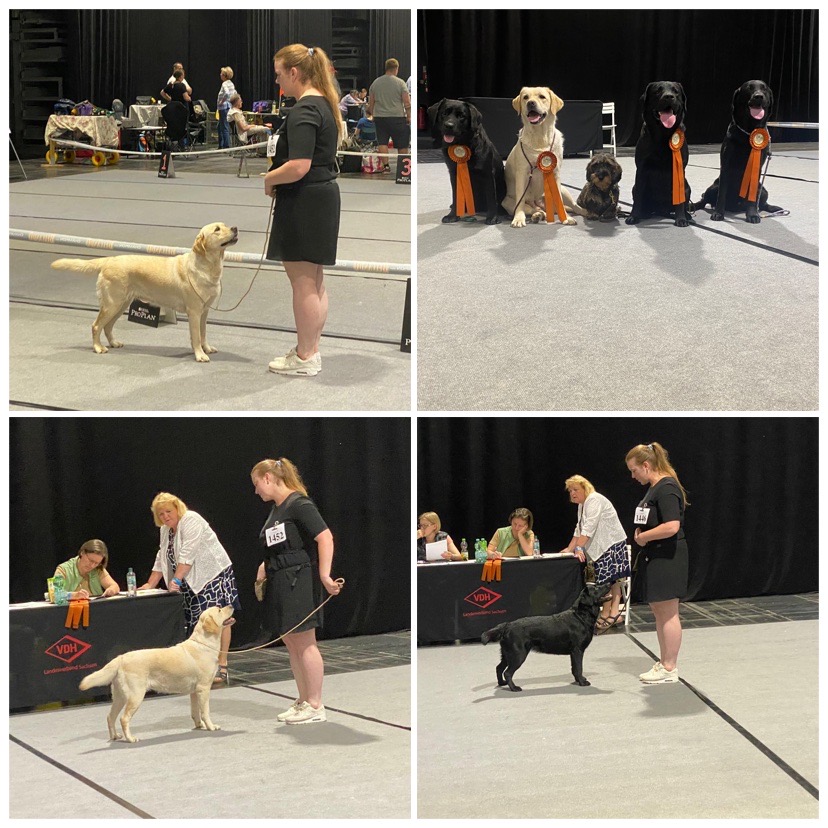 Ein schönes Wochenende in Chemnitz liegt hinter uns.
Den Samstag haben wir damit verbracht, um über Hunde zu fachsimpeln, wir haben gemeinsam trainiert und einfach einen tollen Tag verbracht.
Am Sonntag ging es dann gemeinsam auf die CACIB Chemnitz. Die Labradors wurden von Marie-Josée Melchior-Schlechter (LUX) gerichtet.
Present Of The Sky La Belle *La Belle* erhielt in der Zwischenklasse eine vorzügliche Bewertung und den 1. Platz mit Anwartschaften. Am Ende musste sie sich nur ihrer Mutter *Mary* geschlagen geben.
Ihre Mutter JCH, CS'19  Present Of The Sky Incredible Mary *Mary* gewinnt die Offene Klasse Hündinnen mit V1 und den entsprechenden Anwartschaften, setzt sich gegen die anderen Hündinnen durch, wird Beste Hündin und am Ende BOB.
Was für ein toller Erfolg für das Mutter-Tochter-Gespann. Vielen Dank an die Richterin und die Sonderleitung für die Show.
Danke auch an meine Freunde Mo, Nicky & Kathrin für das schöne Wochenende!