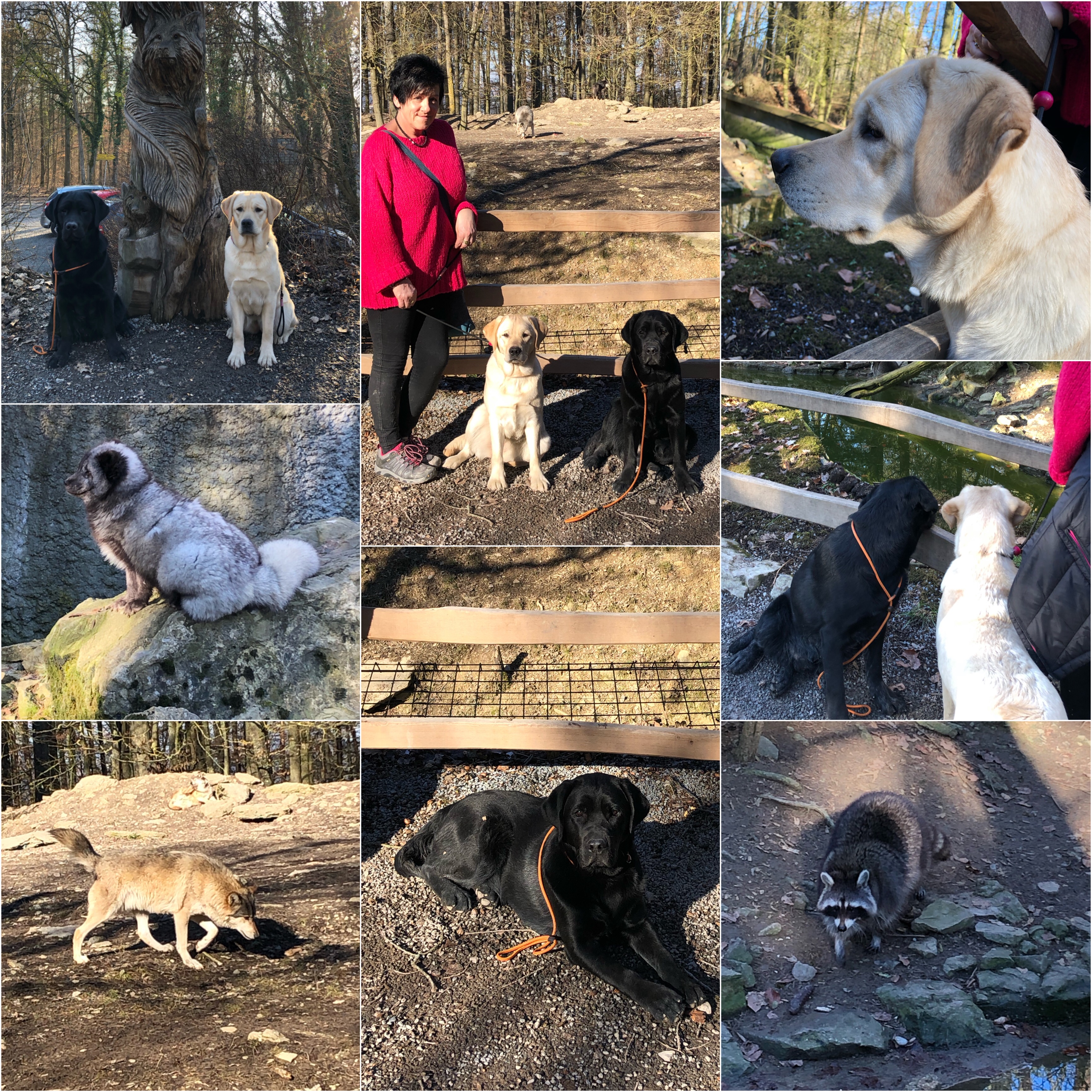 Gestern Mittag fuhren wir mit Present Of The Sky I'm The Boss *Boss* & Present Of The Sky Incredible Mary *Mary* in den Wildpark nach Bad Mergentheim.
Der Wildpark ist sehr schön aufgebaut für die Tiere, sehr hundefreundlich und somit optimal für ein Training. Wir fahren mit unseren jungen Hunden immer dorthin. Es gibt viele Eindrücke zu sehen, große Menschenansammlungen usw. *Boss* & *Mary* haben sich vorbildlich benommen, wir haben gemeinsam bei den Führungen teilgenommen und auch selbst den Park erkundet. Es war ein schöner Nachmittag und der Wildpark ist auf jeden Fall eine Empfehlung wert.
Zuhause angekommen sind beide in einen tiefen Schlaf gefallen und haben die ganzen Eindrücke verarbeitet. Besonders fasziniert waren sie natürlich von den Wölfen und auch von den Waschbären, die direkt vor unserer Nase ihr Futter verzehrt haben.