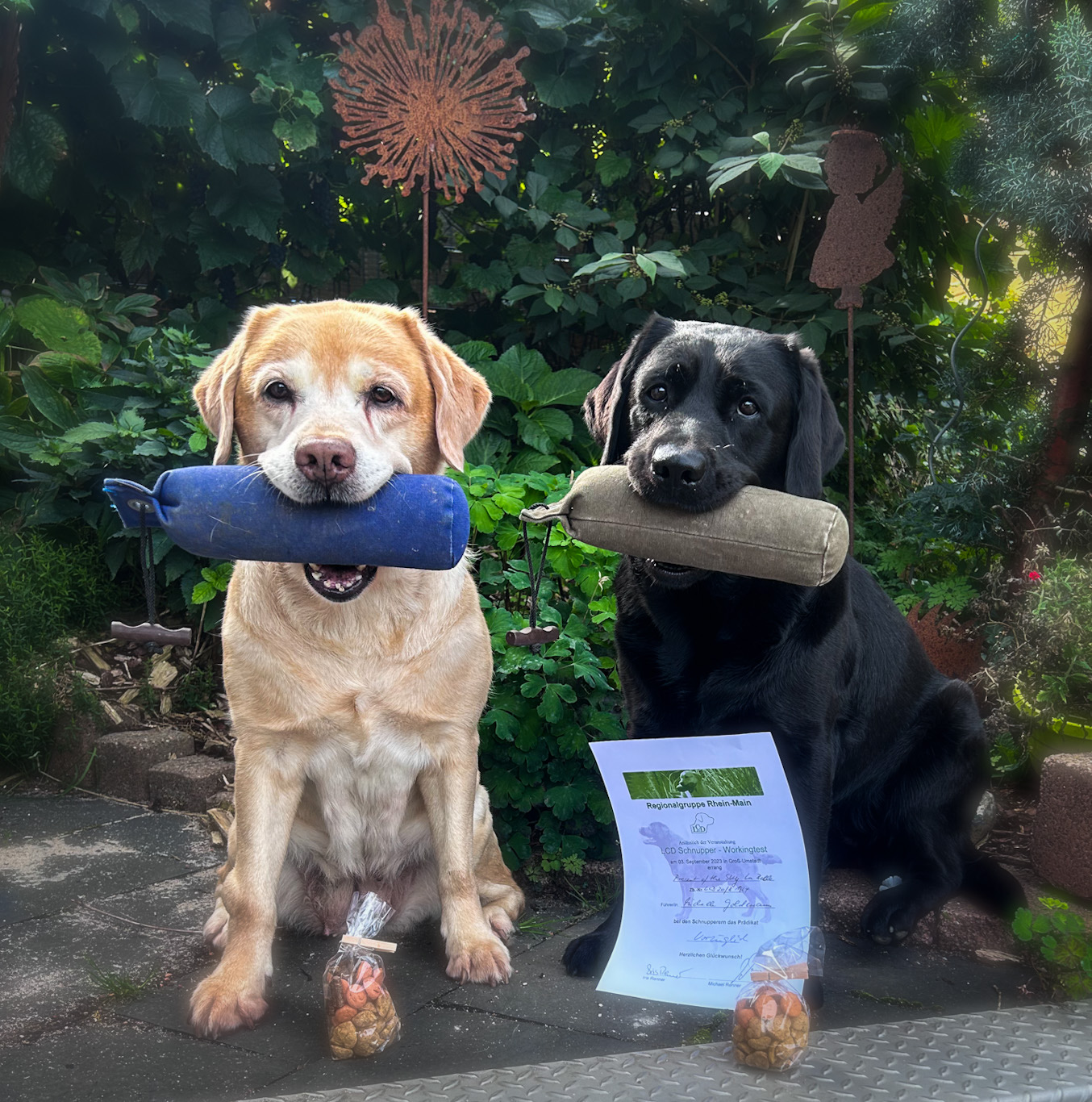 Die letzte Veranstaltung für unsere 11-jährige CH Present Of The Sky Belladonna *Anny-Sue*. Mit einem lachenden und einem weinenden Augen tritt sie nun endgültig ihren Ruhestand an. Viele Kilometer waren wir gemeinsam unterwegs und es bleibt nur "Danke" zu sagen.
Ihre Urenkelin Present Of The Sky La Belle *La Belle* hat sowas von toll und zuverlässig gearbeitet und am Ende mit "vorzüglich" bestanden und sich einige lobende Worte abgeholt.
Vielen Dank an die Richter und die Sonderleitung. Wir hatten einen schönen Tag mit Gleichgesinnten.