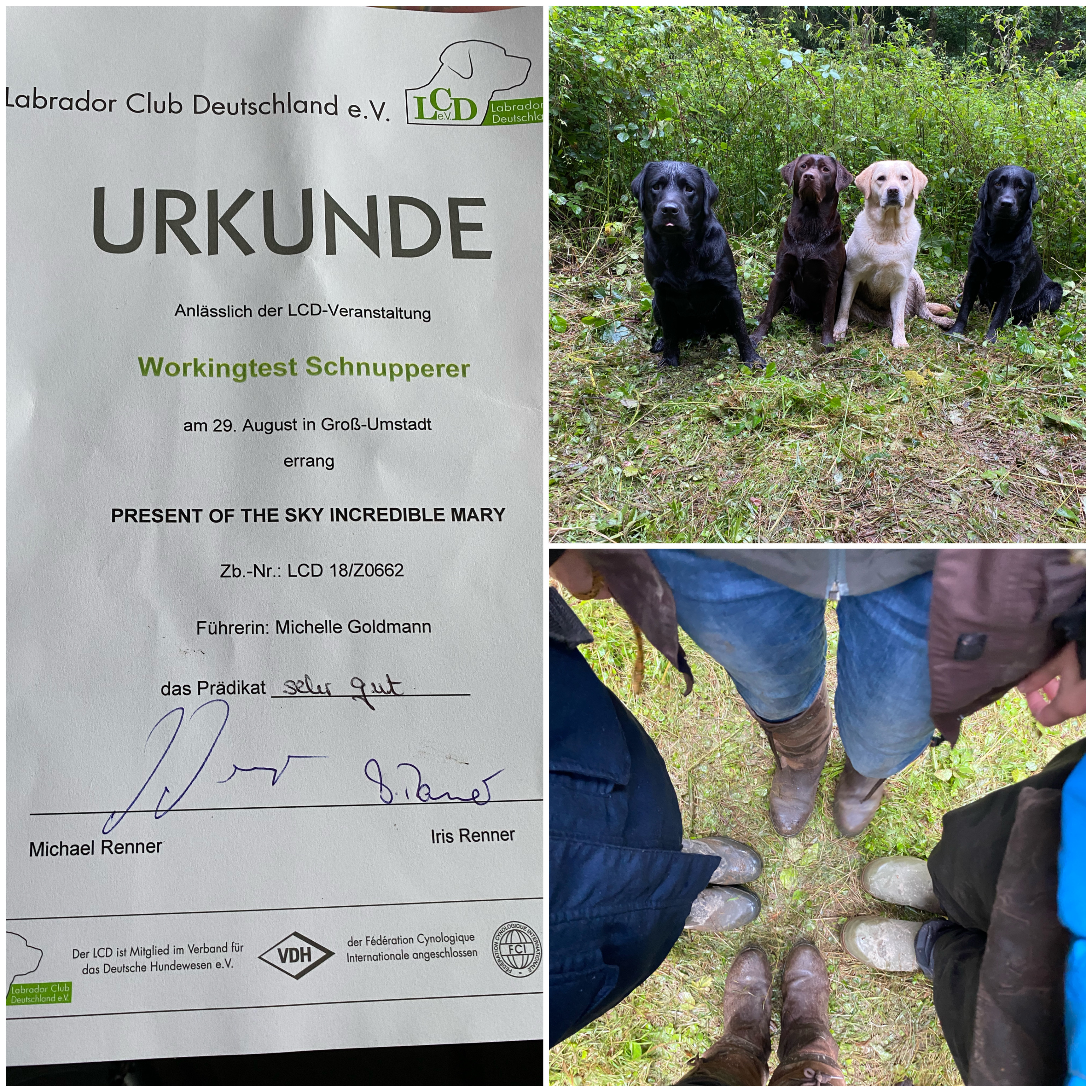 Für uns ist es fast schon Tradition, am Schnupper-Workingtest der Regionalgruppe Rhein-Main des LCD e. V. in Groß-Umstadt teilzunehmen. So haben wir uns auch am 29.08.2021 wieder nach Groß-Umstadt begeben und einen nassen, matschigen aber trotzdem schönen Tag unter Gleichgesinnten verbracht.
Present Of The Sky Incredible Mary *Mary* hat ihre Aufgaben schön gearbeitet und konnte den Workingtest mit "sehr gut" bestehen. Sie ist also nicht nur schön, sondern auch clever und mit viel Arbeitsfreude ausgestattet.
Vielen Dank an die Richter, Sonderleitung und Revierinhaber für einen schönen Tag. Bis zum nächsten Jahr!