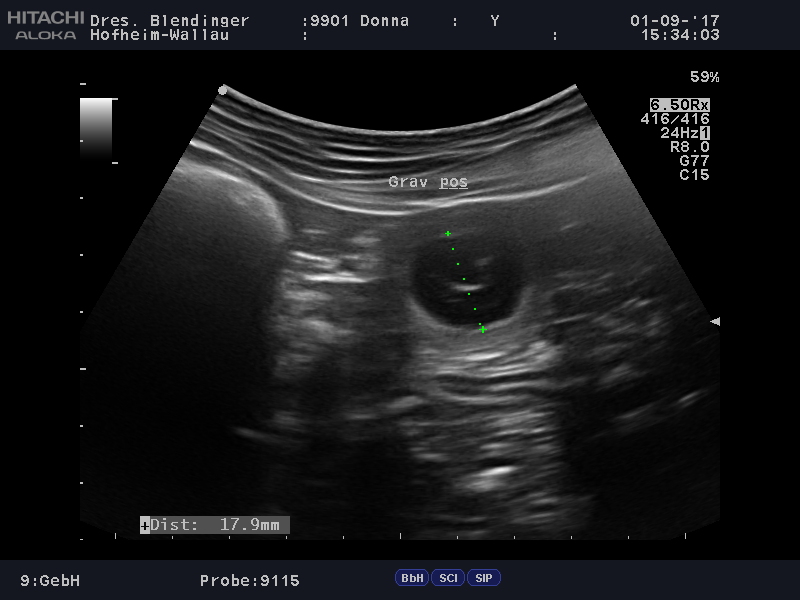 Heute hatten wir mit Present Of The Sky Amazing Donna *Donna* einen Ultraschalltermin bei Dr. Blendinger in Hofheim-Wallau.
Unser Gefühl hat uns nicht getäuscht: Wir erwarten um den 06.10.2017 rum einen Wurf mit schwarzen und gelben Welpen. Wir freuen uns sehr darüber!
Nähere Informationen zu diesem Wurf gibt es unter Wurfplanung.