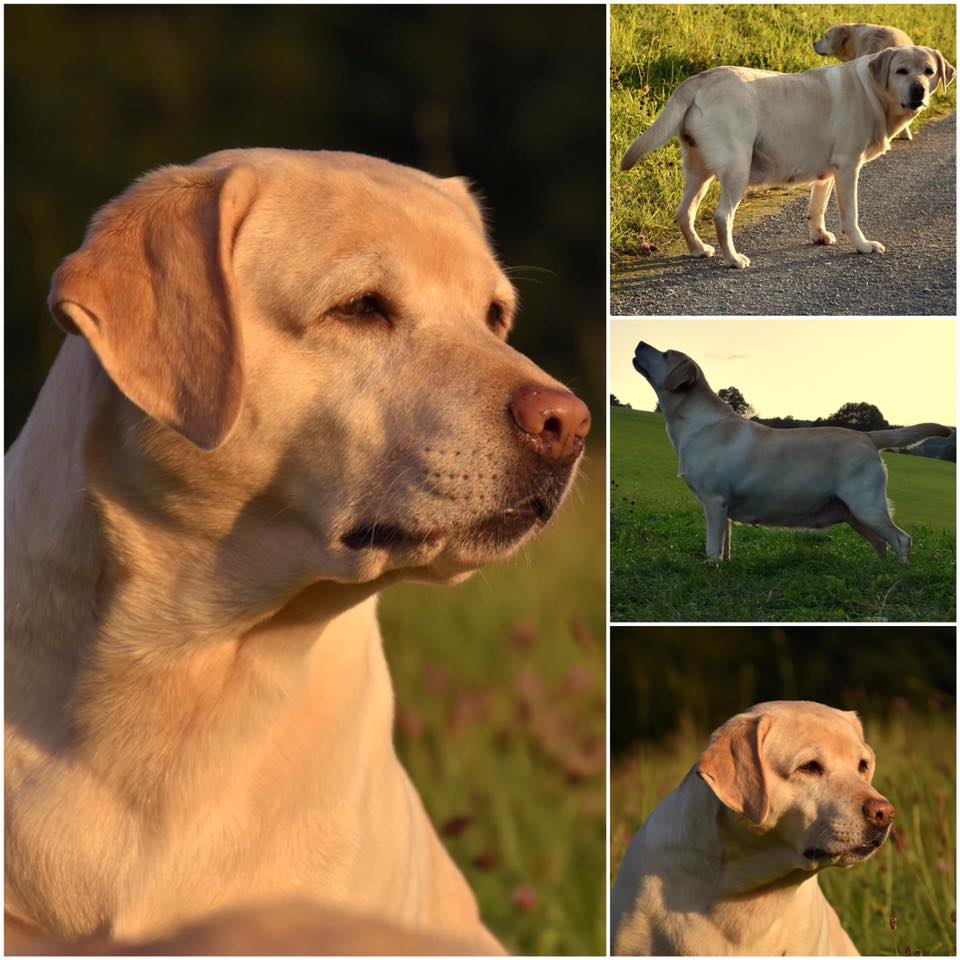 Ihre Trächtigkeit leugnen kann Present Of The Sky Amazing Donna *Donna* schon eine Weile nicht mehr, muss sie auch gar nicht, sie sieht absolut bezaubernd mit ihrem Babybäuchlein aus.
Nur noch ca. 2 1/2 Wochen bis zum errechneten Geburtstermin. *Donna* geht es sehr gut, die Ruhephasen sind nun deutlich länger, ihr Hunger unstillbar und bei den täglichen Spaziergängen ist sie nicht mehr ganz so flott unterwegs, jedoch trotzdem noch voller Elan dabei.
Wir werden nun langsam beginnen, alles für die Geburt vorzubereiten (z. B. Aufbau der Wurfkiste) und genießen die restliche Zeit ihrer Trächtigkeit.