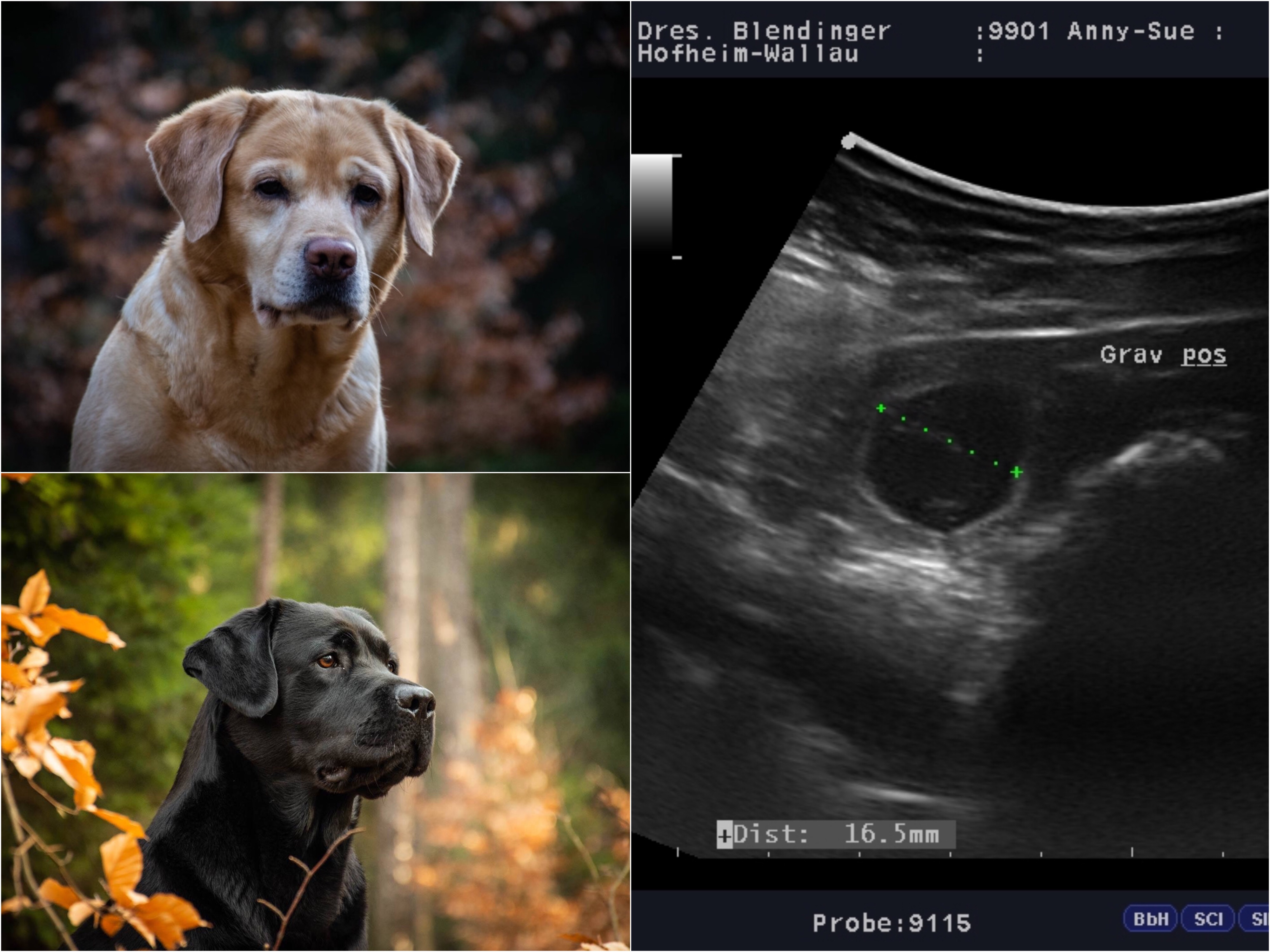 Heute hatte CH Present Of The Sky Belladonna *Anny-Sue* einen Ultraschalltermin bei Dr. Blendinger in Hofheim-Wallau.
Wie bereits vermutet, war die Verpaarung erfolgreich. *Anny-Sue* ist in freudiger Erwartung und wir rechnen Mitte April mit einem rein schwarzen Wurf nach unserem Mexikaner Loretta's Don Boy *Don Boy*.
Wir freuen uns sehr auf diesen Wurf und hoffen auf eine weiterhin problemlose Trächtigkeit.