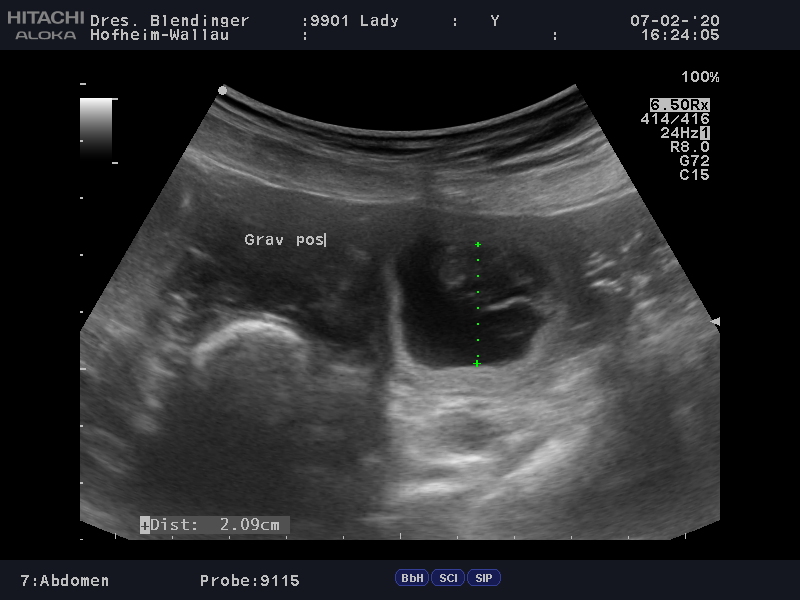 Heute machten wir uns mit CH Present Of The Sky Fairy Mary *Lady* auf den Weg nach Hofheim-Wallau, um zu schauen, ob die Verpaarung von ihr und unserem Loretta's Don Boy *Don Boy* erfolgreich war.
Herr Dr. Blendinger konnte unsere Vermutungen bestätigen und wir freuen uns sehr, dass *Lady* in freudiger Erwartung ist. Somit erwarten wir Mitte März schwarze Welpen. Wir sind sehr glücklich darüber!
Wir nehmen für diesen Wurf vorerst keine Anfragen mehr entgegen.