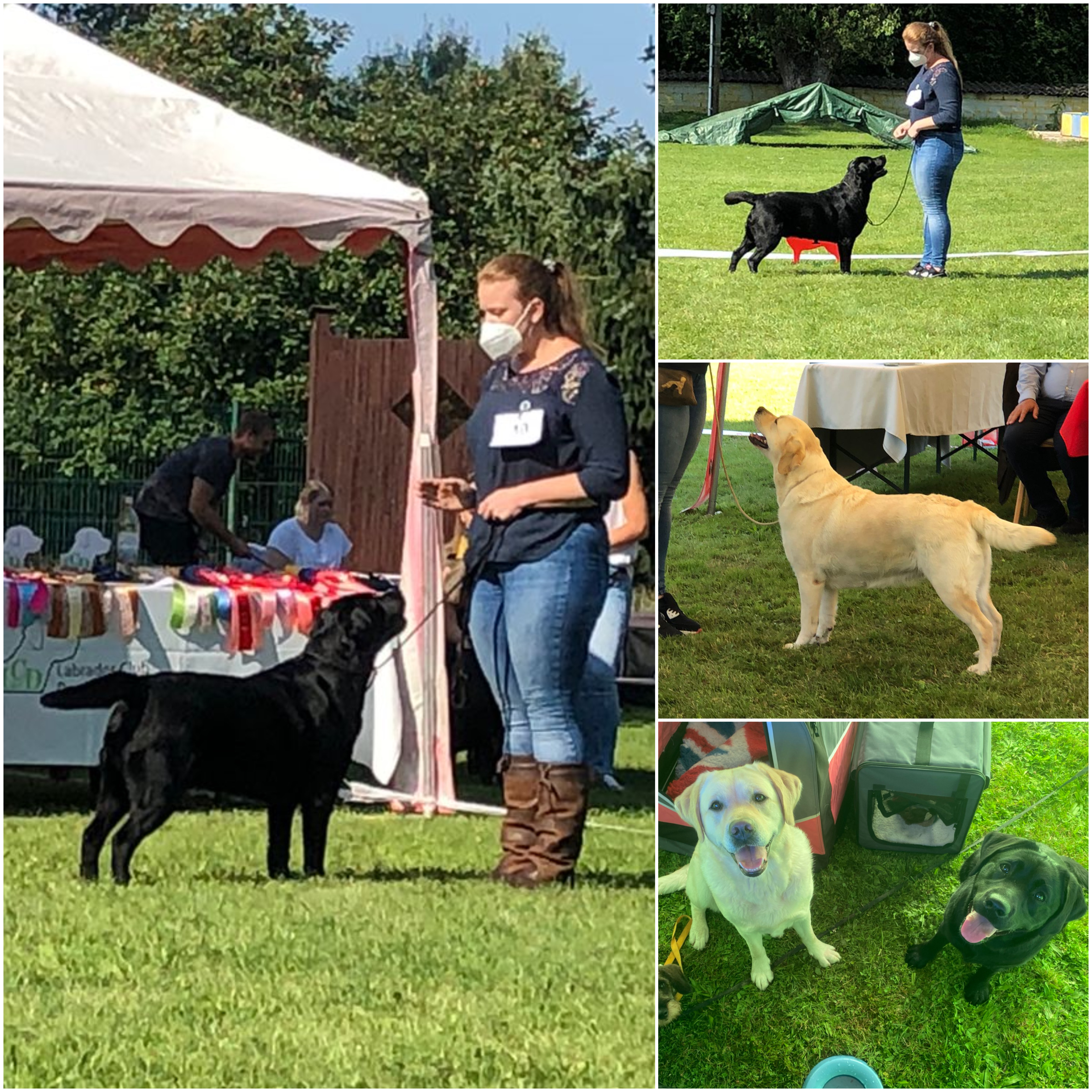 Am Sonntag, den 05.09.2021 machten wir uns auf den Weg nach Hasselroth, um an der Ausstellung des LCD teilzunehmen. Als Richter ist Herr Manolo Queijeiro aus Mexiko eingeflogen.
Den Anfang machte Present Of The Sky Lord Don Boy *Paul* in der Jugendklasse. Bei seinem Ausstellungsdebüt konnte er gleich überzeugen und gewann die gut besetzte Jugendklasse mit V1 und den entsprechenden Anwartschaften.
Seine Schwester Present Of The Sky La Belle *La Belle* erhielt in der qualitativ und quantitativ stark besetzten Jugendklasse eine vorzügliche Bewertung, ebenso wie die Mutter der beiden JCH (VDH/LCD/DRC), CS'19 Present Of The Sky Incredible Mary *Mary* in der Offenen Klasse.
Vielen Dank an die Sonderleitung und den Richter für diese Show.