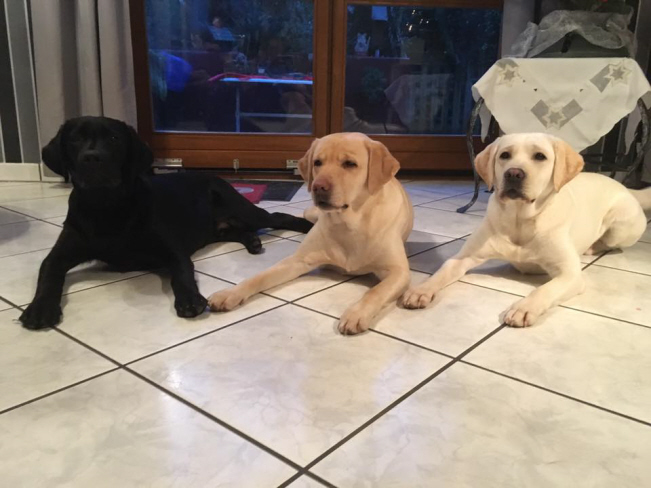 Heute hatten wir Besuch von Present Of The Sky Extra Edition Of Jack.
Wahnsinn wie er sich in den letzten Wochen entwickelt hat, vor allem wenn man bedenkt, dass er gerade einmal 6 Monate jung ist.
Wir verbrachten einen schönen Nachmittag bei uns.
Auf dem Bild ist er mit seiner Mutter und seiner Halbschwester (Donna Primera) zu sehen.
Zudem möchten wir uns bei unseren Welpeneltern für die zahlreichen Berichte und Grüße bzgl. Neujahr bedanken. Es ist schön zu wissen, dass die Welpen sich von der Knallerei keineswegs beeindrucken haben lassen und Silvester verschlafen haben.
Wir wünschen Euch für 2016 Gesundheit, Glück und weiterhin viel Spaß mit den "Present Of The Sky Labradors".