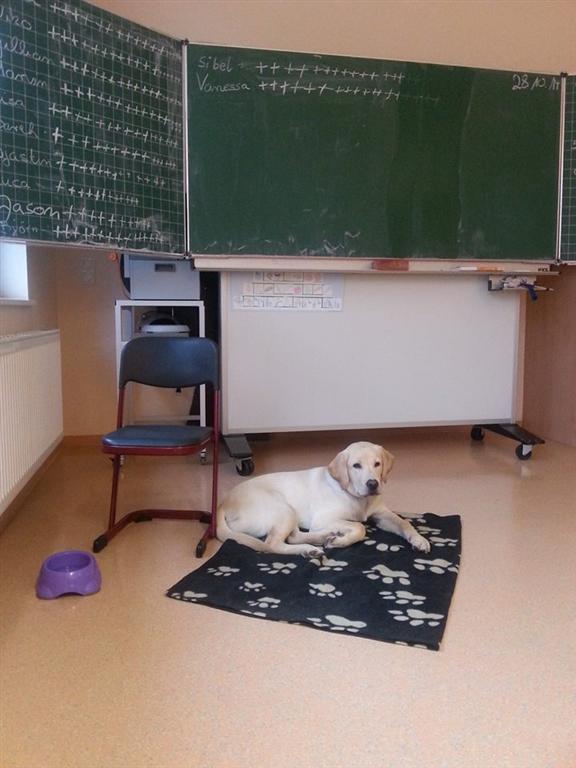 Present Of The Sky Delightful Dundee *Cholo*, ein Sohn unserer Present Of The Sky Amazing Donna *Donna*, hat dieses Wochenende sein zweites Basisseminar für Schulhunde absolviert.
Als mit Abstand jüngster Teilnehmer hat er seine Sache hervorragend gemacht.
Wir freuen uns sehr, dass *Cholo* einen so tollen Job macht.
*Cholo* besucht mit seiner Besitzerin eine Schule für lernbehinderte Kinder.
Weiter so, Sonja, wir sind stolz auf Euch!