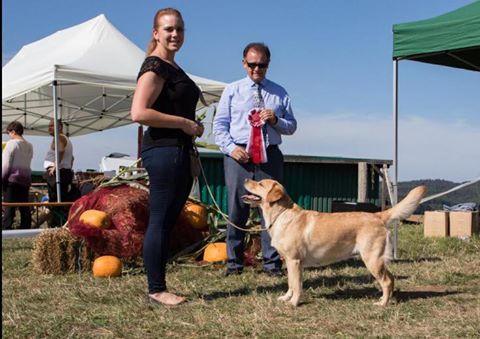 Heute habe ich das offizielle Bild von der Clubshow in Ronneburg erhalten.
Auf dem Bild zu sehen ist Present Of The Sky Belladonna *Anny-Sue*, die an diesem Tag die Gebrauchshundeklasse gewinnen konnte, mit Richter Herrn Manuel Queijeiro (Mexico).
Vielen Dank an die Fotografin Mo Weigel für das Bild. Ich habe mich sehr gefreut!