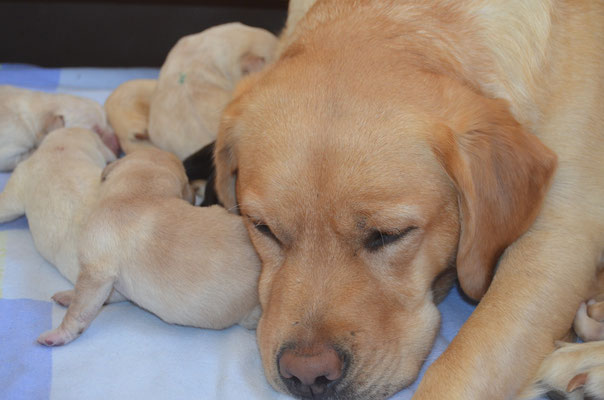 Present Of The Sky Groovy Gucci *Peaches* – eine Tochter oder eher ein Klon unserer CH Present Of The Sky Belladonna *Anny-Sue* – hat im Kennel "Farmer's Best Friend" 9 Welpen geboren.
Wir freuen uns sehr mit Kerstin & Rainer, dass *Peaches* die Geburt so souverän gemeistert hat und Mutter als auch Welpen wohl auf sind. Wir senden liebe Grüße, wünschen viel Spaß bei der Aufzucht der Zwerge und freuen uns schon jetzt auf unseren Welpenbesuch.

Bei Interesse an einem Welpen, setzen Sie sich bitte direkt mit Familie Küstner in Verbindung.