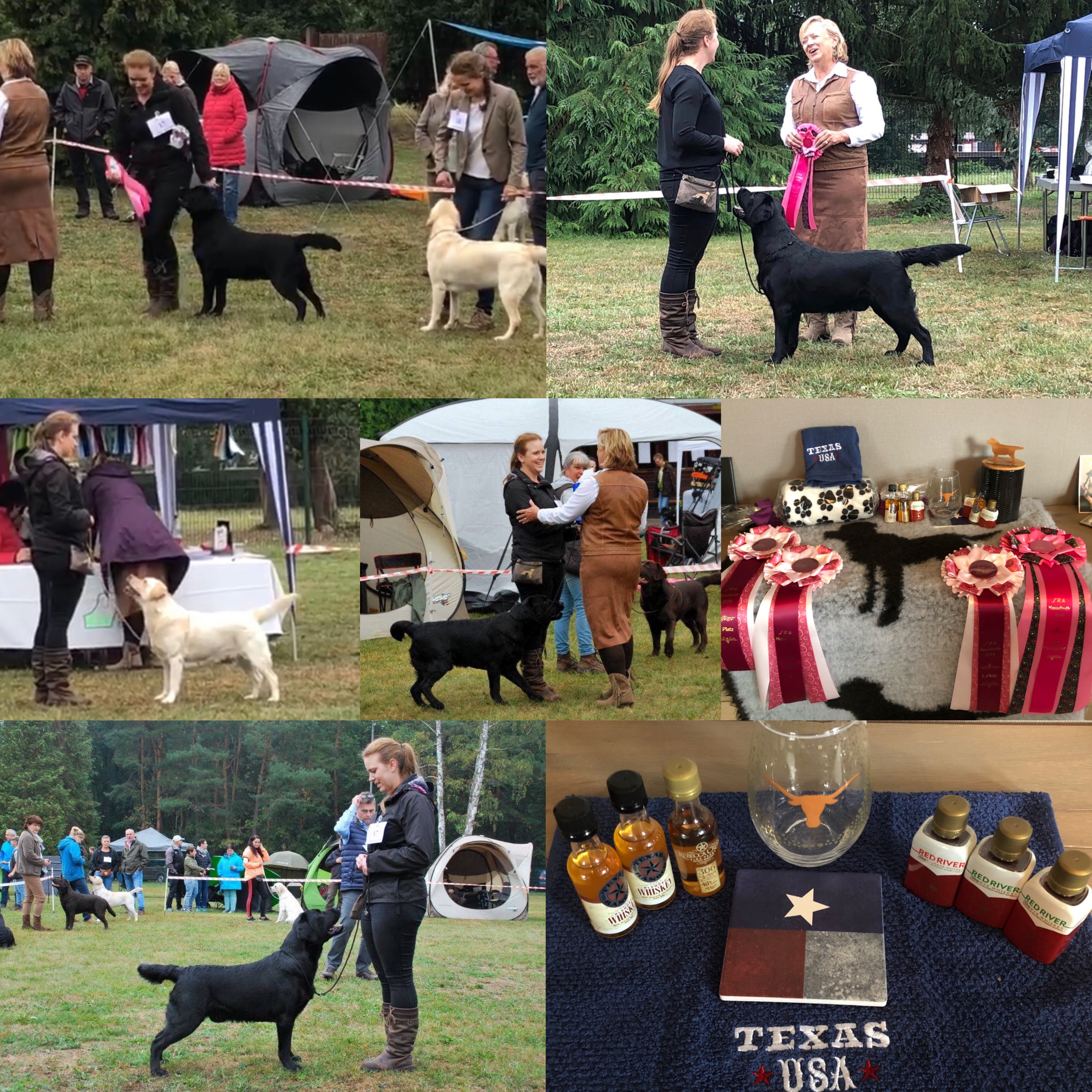 Gestern ging es für uns in das nahegelegene Hasselroth, um an der LCD Show teilzunehmen. Als Richterin ist Mrs. Diane McClurg (USA) angereist.
Unser Trio konnte folgende Ergebnisse erzielen:
Jgd. CH Present Of The Sky I'm The Boss *Boss* erhielt in der starken Jugendklasse Rüden eine vorzügliche Bewertung, wird auf den 1. Platz gesetzt, erhält die entsprechenden Anwartschaften,  konnte sich mit seinen 16 Monaten am Ende noch gegen die anderen Rüden durchsetzen und wird BESTER RÜDE (BOS). Zudem hatte er beim Rennen um das "Best Youngster" die Nase gegen seine Schwester Present Of The Sky Incredible Mary *Mary* vorne.
Present Of The Sky Incredible Mary *Mary wurde in einer ebenfalls quantitaiv und qualitativ starken Jugendklasse Hündinnen mit vorzüglich bewertet und wird – wie ihr Bruder – auf den 1. Platz mit den entsprechenden Anwartschaften gesetzt.
CH Present Of The Sky Fairy Mary *Lady* wedelte sich in der Championklasse Hündinnen zu einer vorzüglichen Bewertung und auch sie gewinnt ihre Klasse mit den entsprechenden Anwartschaften.
Was für ein toller Erfolg für unseren kleinen Kennel!
Vielen Dank an die Richterin für ihr sehr angenehmes Richten, ihre netten Worte zu unseren Hunden, das Geschenk aus Texas und natürlich auch an die Sonderleitung für diese schöne Show!