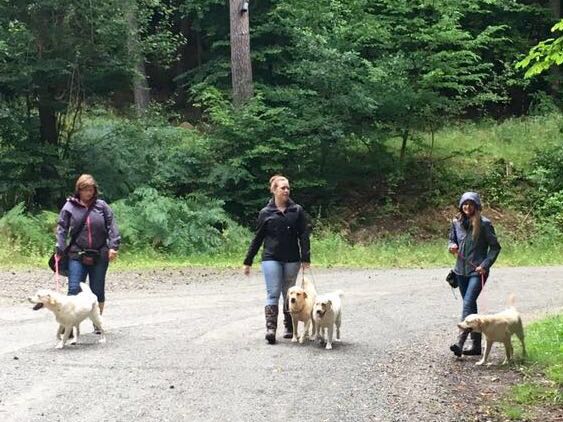 Heute bekamen wir Besuch von Present Of The Sky Follow Your Heart *Summer* & Present Of The Sky Fee *Malou* und ihren Besitzern.
Wir haben eine kleine Wanderung unternommen, sind in einer Gaststätte eingekehrt, haben lecker gegessen und sind wieder nach Hause gelaufen.
Leider meinte es das Wetter nicht gut mit uns aber wie sagt man so schön, es gibt kein schlechtes Wetter nur schlechte Kleidung. So verbrachten wir einen schönen Nachmittag und die Labbis finden Regen sowieso klasse. 😉
Wir freuen uns schon auf das nächste Treffen!