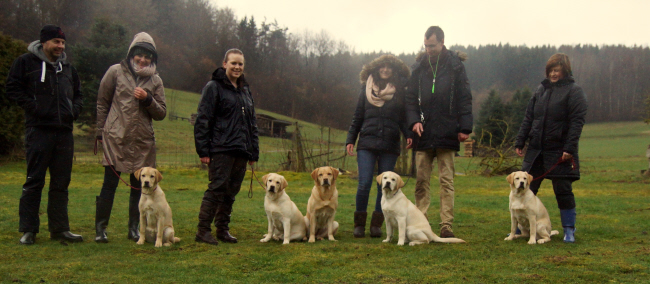 Heute kamen uns Present Of The Sky Follow Your Heart *Summer*, Present Of The Sky Fee *Malou* und Present Of The Sky Flying Fintch *Oskar* mit ihren Besitzern besuchen.
Trotz des strömendem Regens haben wir uns die Laune nicht vermiesen lassen und ein kleines Training mit den inzwischen 5 Monate alten F-chen absolviert.
Wir sind sehr begeistert, wie gut alle gearbeitet haben. Das ist nicht selbstverständlich, gerade in dem Alter! Wir sind sehr stolz auf unsere Welpeneltern, die wirklich herrovragende Arbeit mit den "Kleinen" leisten und sie so toll in ihren Anlagen fördern. Alle sind auf einem sehr guten Weg. Macht weiter so!
Anschließend konnten wir uns bei Kaffee und Kuchen etwas aufwärmen und haben einen tollen Nachmittag verbracht.
Wir freuen uns schon sehr auf das nächste Treffen!