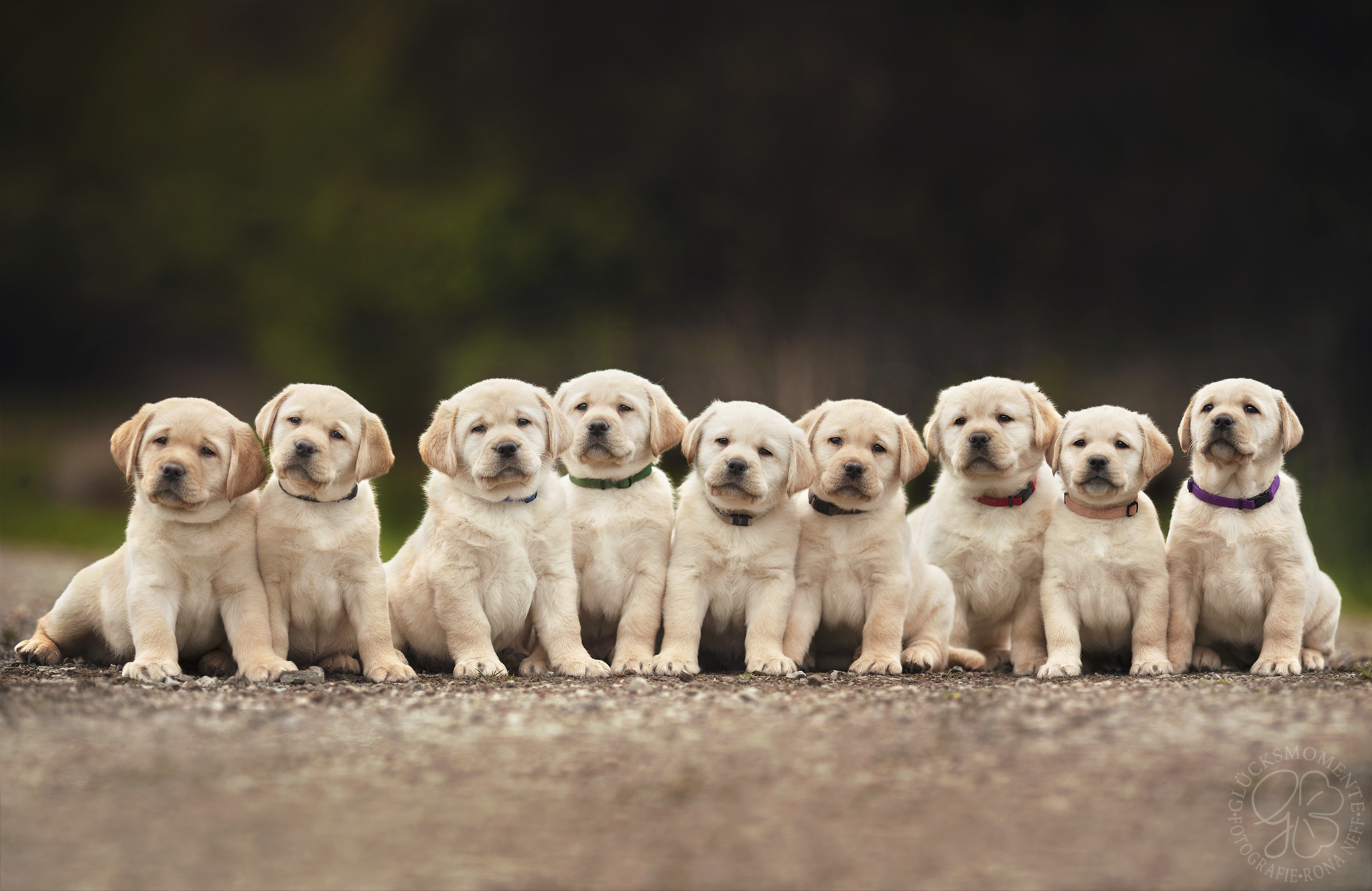 Unsere G-chen nach Present Of The Sky Belladonna *Anny-Sue* und CH Bloomwood Royal Major Globtrotter *Radek* feiern heute ihren 1. Geburtstag! Wir graulieren allen 9 ganz herzlich zum Geburtstag. Wir hoffen ihr habt einen tollen Tag und lasst Euch Euren Napf heute besonders füllen.
Kaum zu glauben, wie schnell wieder ein Jahr verflogen ist. Wir durften einige der G-chen bereits wieder einmal sehen und sind durchweg begeistert von der bisherigen Entwicklung.
Als wichtigster Punkt steht nun die Röntgenuntersuchung für unsere G-chen auf dem Plan. Wir drücken hierfür alle Daumen und Pfoten! Auch freuen wir uns schon sehr, Ende April einige G-chen mit ihren Besitzern zum Wesenstest wieder einmal zu sehen.