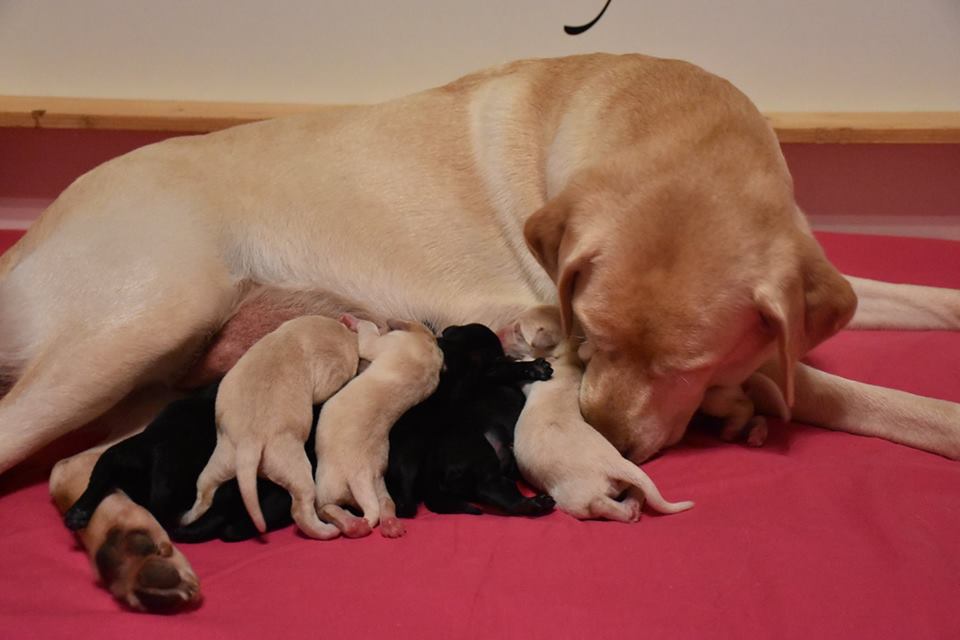 Heute feiern unsere 8 H-chen nach Present Of The Sky Amazing Donna *Donna* & Dee-Fair True Black *Tiger* ihren 1. Geburtstag!
Wir wünschen den 5 Rüden und 3 Hündinnen alles Liebe & Gute, vor allem Gesundheit und stets einen vollen Futternapf und senden auch an die Besitzer liebe Grüße!
Als wichtigster Punkt steht nun die Röntgenuntersuchung der Hüfte und Ellenbogen an. Wir drücken hierfür alle Daumen und Pfoten. Besonders freuen wir uns, einige H-chen mit ihren Besitzern nächste Woche zum Wesenstest einmal wieder zu sehen. Wir sind schon sehr gespannt und freuen uns auf das gemeinsame Wochenende!