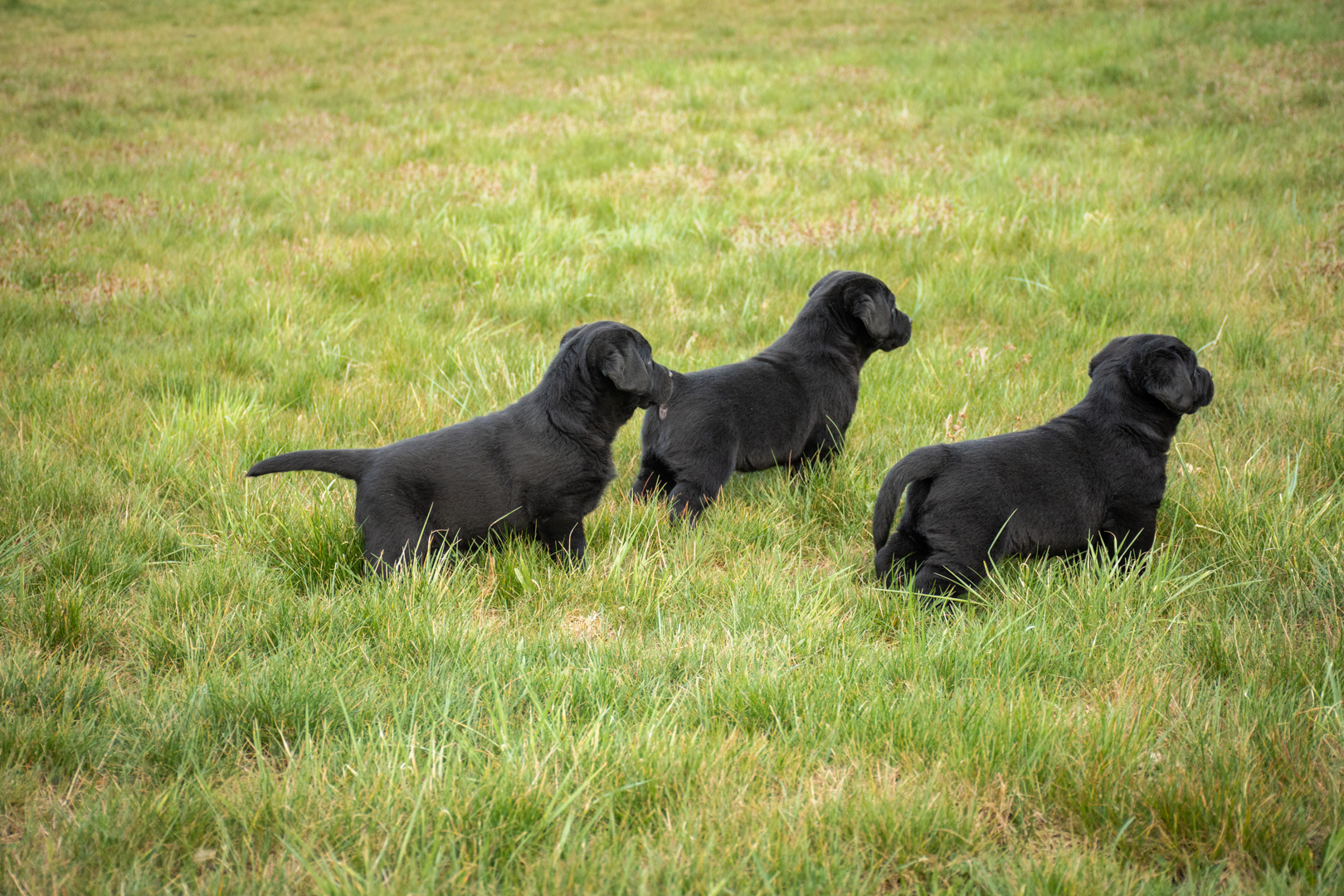 Nachdem die K-chen inzwischen über 6 Wochen alt sind war es an der Zeit, unser Grundstück zu verlassen und einen kleinen Ausflug inkl. Autofahrt zu unternehmen.
Die 3 Musketiere hatten viel Spaß, sie sind über die Wiesen gehoppelt wie kleine Hasen und haben unerschrocken ihre Umgebung erkundet. Mit dabei waren natürlich auch die Eltern der Bande, unsere CH Present Of The Sky Fairy Mary *Lady* und Loretta's Don Boy *Don Boy*.
Wieder zu Hause angekommen waren alle erschöpft und zufrieden von den ganzen Eindrücken und sind in das Land der Träume abgetaucht.

Bilder gibt es wie immer im Album: *klick*