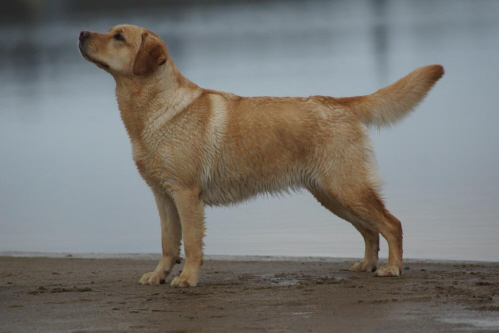 Nachdem unsere Present Of The Sky Belladonna *Anny-Sue* nun läufig ist, können wir in unserer Planung etwas konkreter werden.
Wir planen für dieses Jahr mit ihr einen rein gelben Wurf. Mehr gibt es unter "Wurfplanung" zu lesen.
Wenn alles klappt, kommen die Welpen ca. Mitte Oktober zur Welt, sodass die Abgabe dann Mitte Dezember ist.
Sollten Sie Interesse an einem Welpen aus unserer Zucht haben, so setzen Sie sich bitte frühzeitig mit uns in Verbindung.