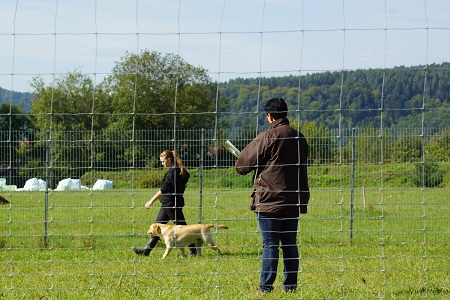 An diesem Wochenende konnten Present Of The Sky Anton *Anton* & Present Of The Sky Amazing Donna *Donna* mit Bravour die Begleithundeprüfung-A und Dummyprüfung-A bestehen.
Donna fehlte bei der Begleithundeprüfung-A nur ein Punkt zur vollen Punktzahl und auch die Dummy-A haben wir mit einer tollen Punktzahl bestanden.
Wir sind sehr stolz auf unsere zwei Youngsters, die wie immer einen tollen Job gemacht haben.
Danke auch an Heike Lutz für das Ausrichten der Prüfung!